Events
STUDY on Youth Employment in the Western Balkans to be presented at an Online Conference 'Give YOUth a Chance'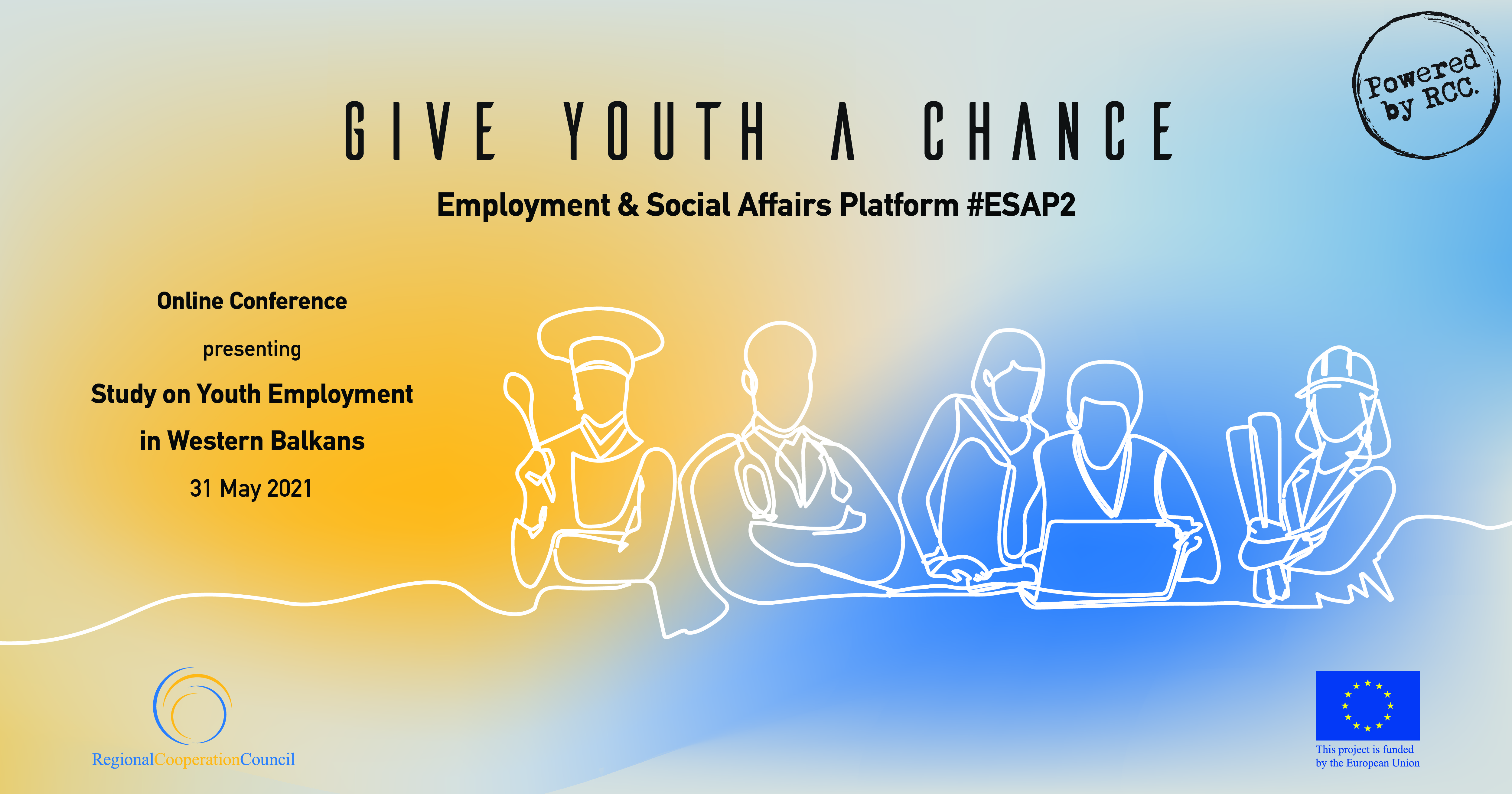 Online Conference 'Give YOUth a Chance', organized by the Employment and Social Affairs Platform 2 (ESAP 2) project of the Regional Cooperation Council (RCC), will be an opportunity for participating officials from the Western Balkans and the EU, and youth representatives from the region to hear the key findings of the Study on Youth Employment in the Western Balkans and discuss situation regarding the position of youth on the labour market.
The Conference will take place online on Monday, 31 May 2021 and will be streamed live on the You Tube channel of the RCC.
The RCC-commissioned study provides a comparative analysis of youth employment in six Western Balkan economies (WB 6) and roadmaps related to youth employment and Youth Guarantee Scheme, modelled on the EU Youth Guarantee. The Study confirms that youth unemployment is one of the key development challenges in the region, and sets the scene for future policy actions in the WB region.
Related documents and links
Agenda Youth Study.pdf