Events
Webinar: Financing apprenticeships in the EU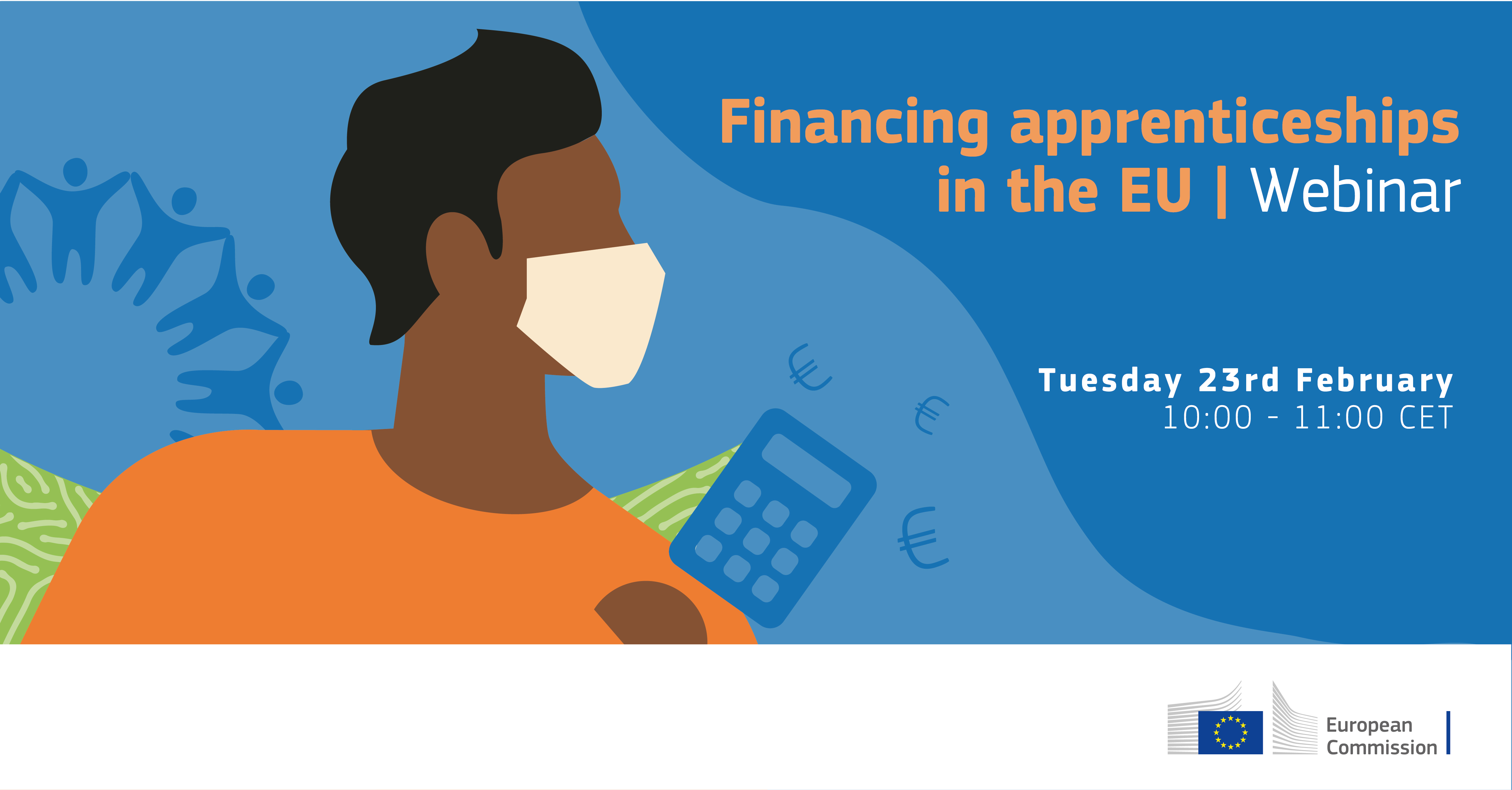 On 23 February at 10 am CET, the European Alliance for Apprenticeships (EAfA) will hold its next webinar on the topic of financing apprenticeships in the EU.
The webinar aims to explore the different financing schemes available for apprenticeships in the EU, and how the costs for apprenticeships are shared between employers, apprentices, the state, schools, and other training providers.
Participants will discuss the patterns of financing apprenticeships by looking at the main financial flows between the actors involved, and mechanisms for collection and distribution of funds. There will be a special focus on apprentice remuneration and financial support to apprentices.
Related documents and links
https://ec.europa.eu/social/main.jsp?langId=en&catId=88&eventsId=1794&furtherEvents=yes#navItem-praticalInformation