News
ILO ESAP 2: Regional meeting of Economic and Social Councils provides participants with diverse ideas on collective bargaining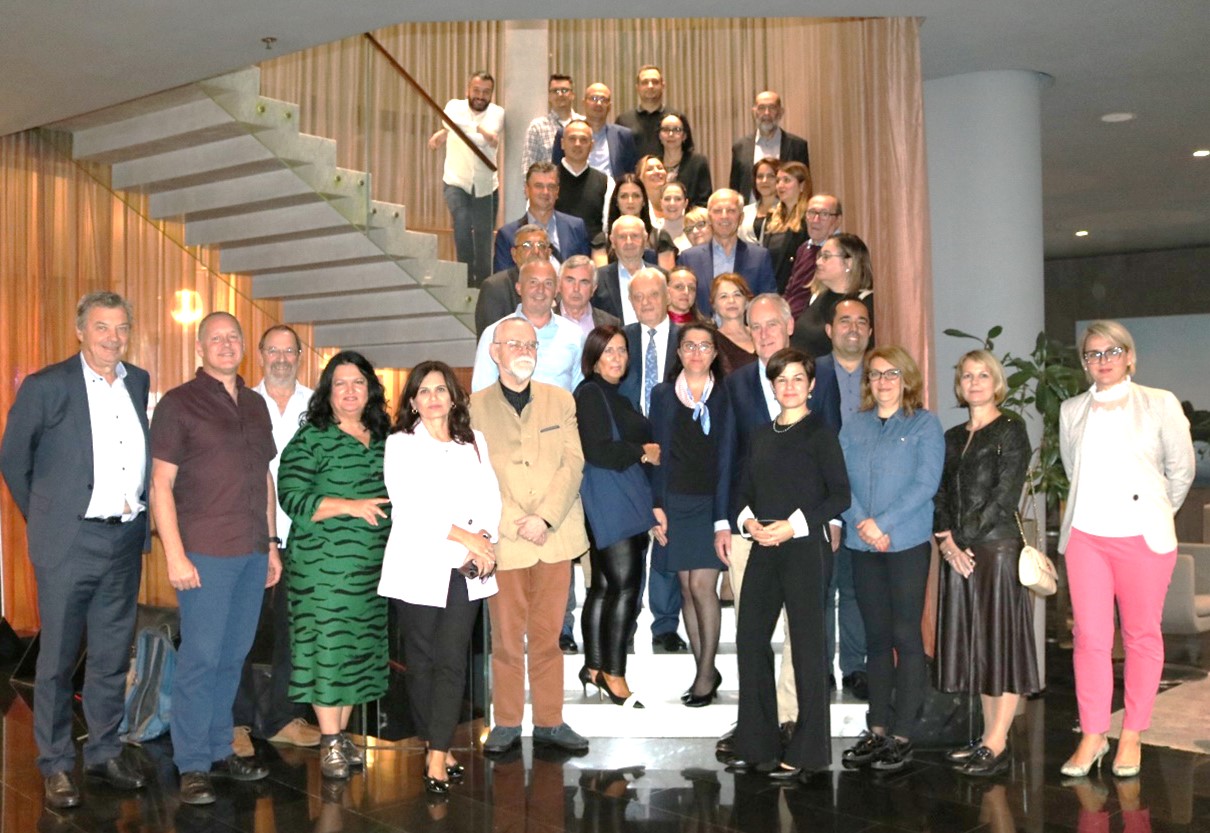 Regional meeting of the Economic and Social Councils continued on October 20, 2022 in Tirana, Albania, with presentation of diverse ideas on collective bargaining.
Second day started with the presentations on the Collective Bargaining: Centralised or De-Centralised? Issues, Evidence and Prospects by Denis Gregory, former Head of Industrial Labour & Trade Union Studies at the Ruskin College, Oxford.
Participants discussed on the collective bargaining coverage around the world, taking into accounts different traditions and structures. Gregory also presented ideas on capacity development for trade unions and employers' organisations especially emphasizing the importance of investing in internal and external sources of support for collective negotiation. Gregory wrapped up his presentation stating the fact that collective bargaining can confront important issues such as climate and environmental change. He called for participants to think how they can make impact on climate and environmental issues once they return to their offices.
Following was the presentation on Asymmetrical relationships in collective bargaining by Malcolm Currie, industrial relations consultant and internationally accredited mediator. In his presentation. Currie pointed out there is a need to transition from a position-based to an interest-based negotiations to increase the likelihood of achieving an agreement where both parties' interests are represented. Currie introduced two case studies to participants and asked them to have discussion having in mind risks, likely outcomes and better solutions.
Both presentations included lively discussions among the participants from Western Balkans about collective bargaining practices, challenges and opportunities for change.
The meeting ended with a session on Performance Benchmarking Web Application: e-PBF/ESC.
The regional meeting was organised through Employment and Social Affairs Platform 2 (ESAP), a 4-year regional project funded by the European Union (EU) and implemented by the International Labour Organization (ILO).
Read more about the first day of the regional meeting here.