News
ILO ESAP 2: Economic and Social Councils discuss promotion of social dialogue and collective bargaining in the Western Balkans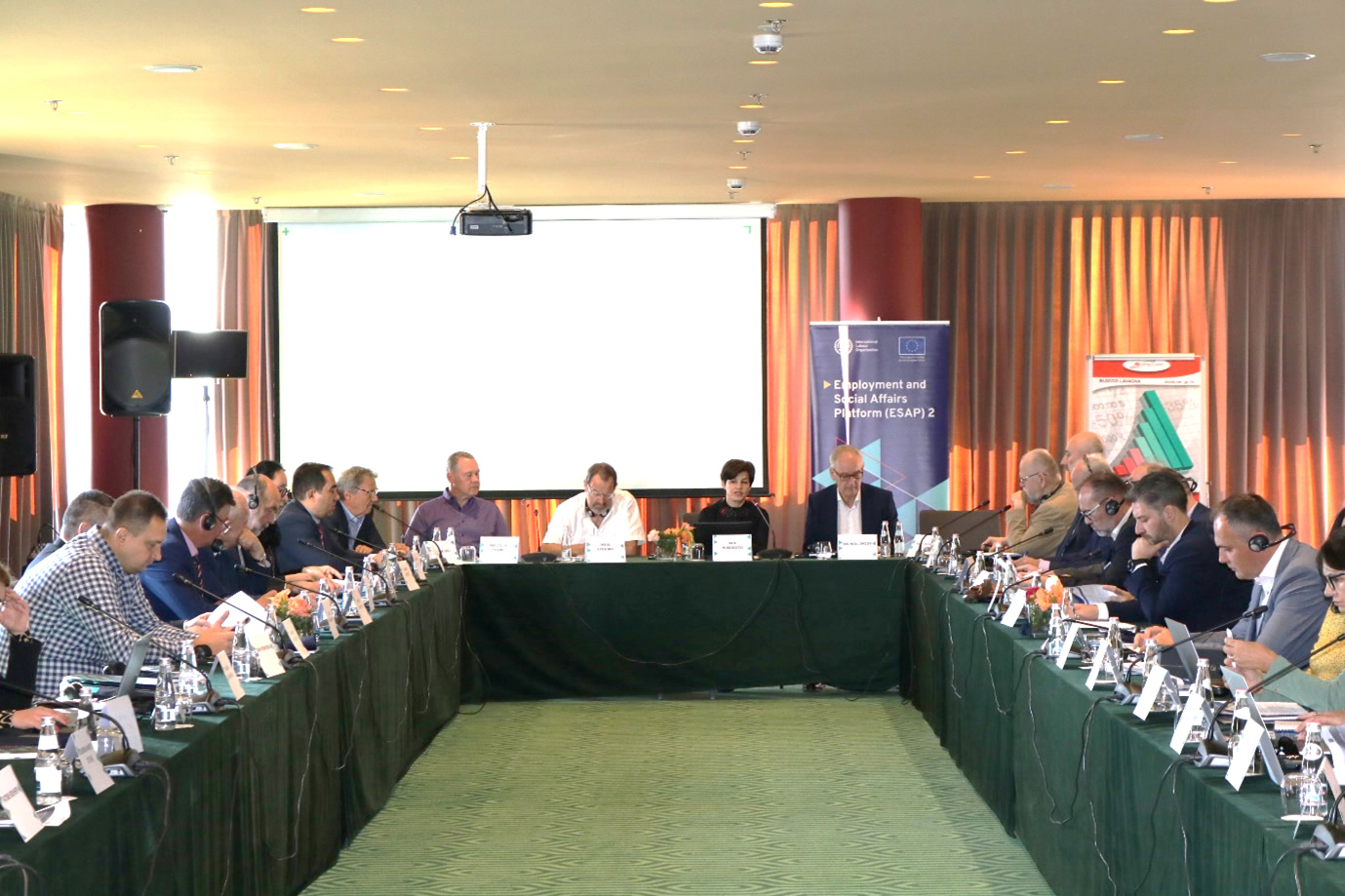 More than 35 members of the Economic and Social Councils discussed promotion of social dialogue and collective bargaining in the Western Balkans at the regional meeting in Tirana, Albania, on October 19 and 20, 2022.
The regional meeting was organised through Employment and Social Affairs Platform (ESAP) 2, a 4-year regional project funded by the European Union (EU) and implemented by the International Labour Organization (ILO).
The first day of the meeting kicked off with a summary of the collective bargaining trends in Western Balkan provided by Ada Huibregtse, ILO Chief Technical Advisor. Among other, the trends showed lack of awareness on benefits of collective bargaining among the general population and very little support from politicians.
Meeting continued with the panel on promotion of social dialogue and collective bargaining that gathered international experts who shared their experiences and lesson learnt: Malcolm Currie, internationally accredited mediator; Michael Dreier, expert negotiator for conflicts within social partnerships; Denis Gregory, author of ILO report on the impact of COVID on collective bargaining; Jože Smole, secretary general of the Association of Employers of Slovenia; and Harri Taliga, deputy public conciliator of Estonia. The panel touched upon the future of collective bargaining and the role of social dialogue in times of crisis, as well as upon the experts' experiences from their home countries.
in the following session, Michael Dreier's detailed presentation of the German system of collective bargaining opened brisk discussion among participants. Participants were interested to hear more about the general collective agreements, minimum wages, time limits on duration of collective agreements, as well as the role of government in collective bargaining.
Harri Taliga spoke about employers' and workers' organizations as social partners for the government, representativity, freedom of association and mutual trust between these organizations. This sparked discussions about the role of chambers of commerce and employer's organizations in social dialogue.
The first day concluded with the presentation of Jože Smole on the development of social and the state of collective bargaining in Slovenia. During the final discussion, participants expressed their satisfaction with invited speakers conveying their wish to have similar events in the future.
The second day of the regional meeting will continue with two sessions on collective bargaining negotiations and sectoral agreements and a session on Performance Benchmarking Web Application: e-PBF/ESC