Publications
Porto Social Commitment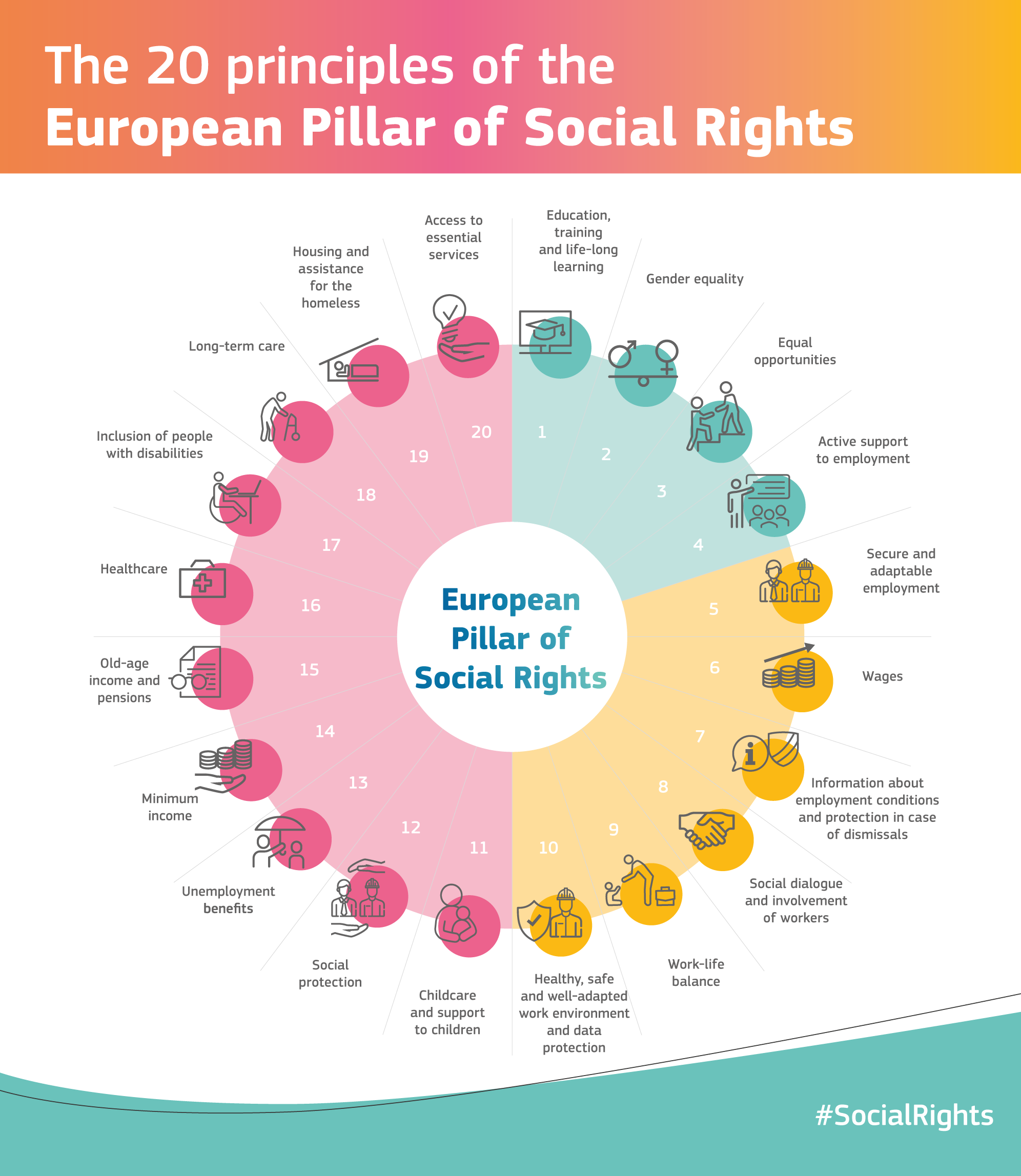 EU leaders, European institutions, social partners and civil society representatives met in Porto on 7 May 2021 to reinforce their commitment to the implementation of the European Pillar of Social Rights. At the high-level conference organised by the Portuguese presidency in the context of the Porto Social Summit, they discussed how to set the European social policy agenda for the next decade and ensure that we face the challenges of the present and of the future leaving no one behind.

The discussions revolved around three main areas:
- work and employment
- skills and innovation
- welfare state and social protection
At the end of the conference, EU institutions, European social partners and civil society representatives co-signed the Porto Social Commitment.
Download: EN