News
Report "The Evaluation of Active Labour Market Policy in Montenegro" Presented in Podgorica Today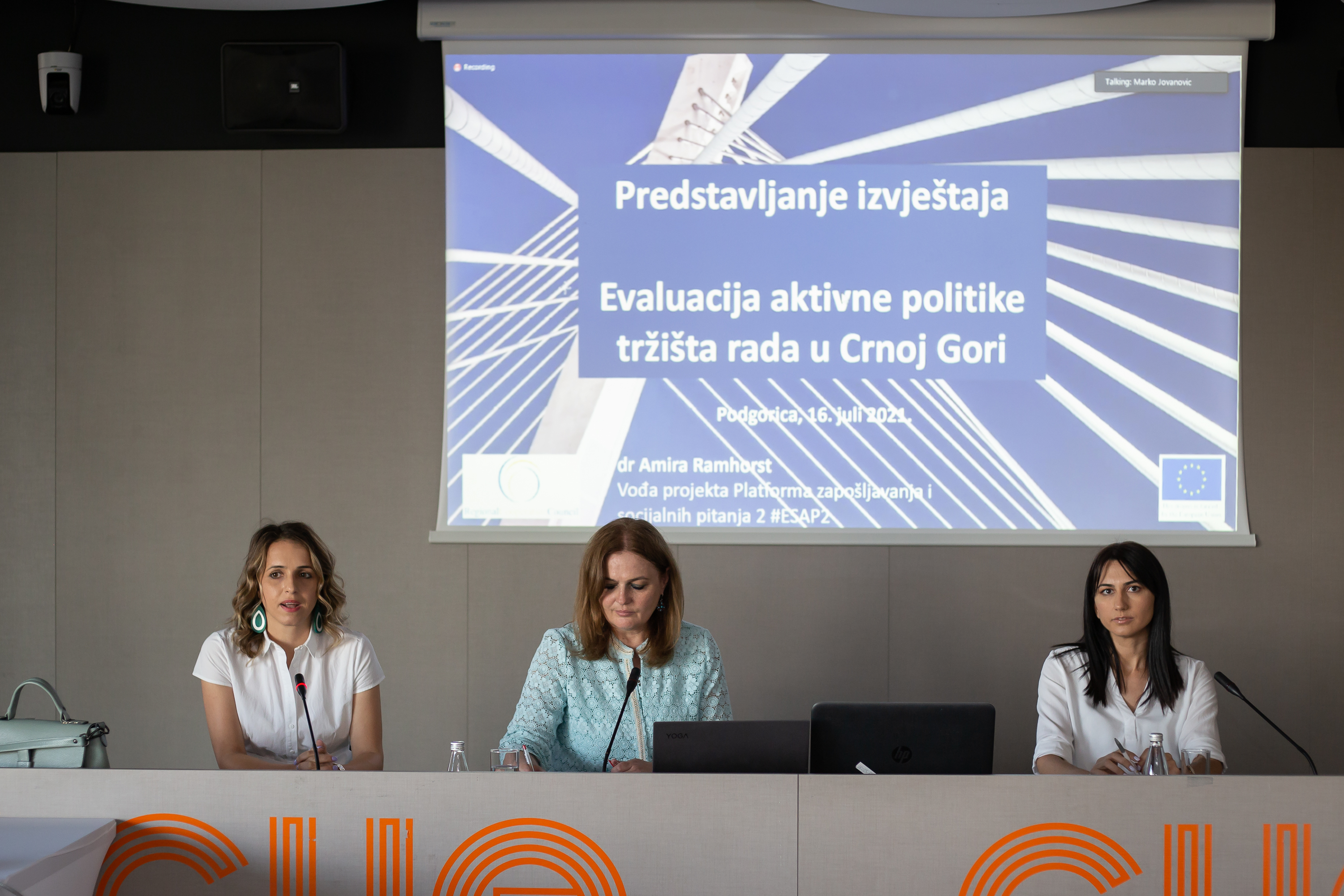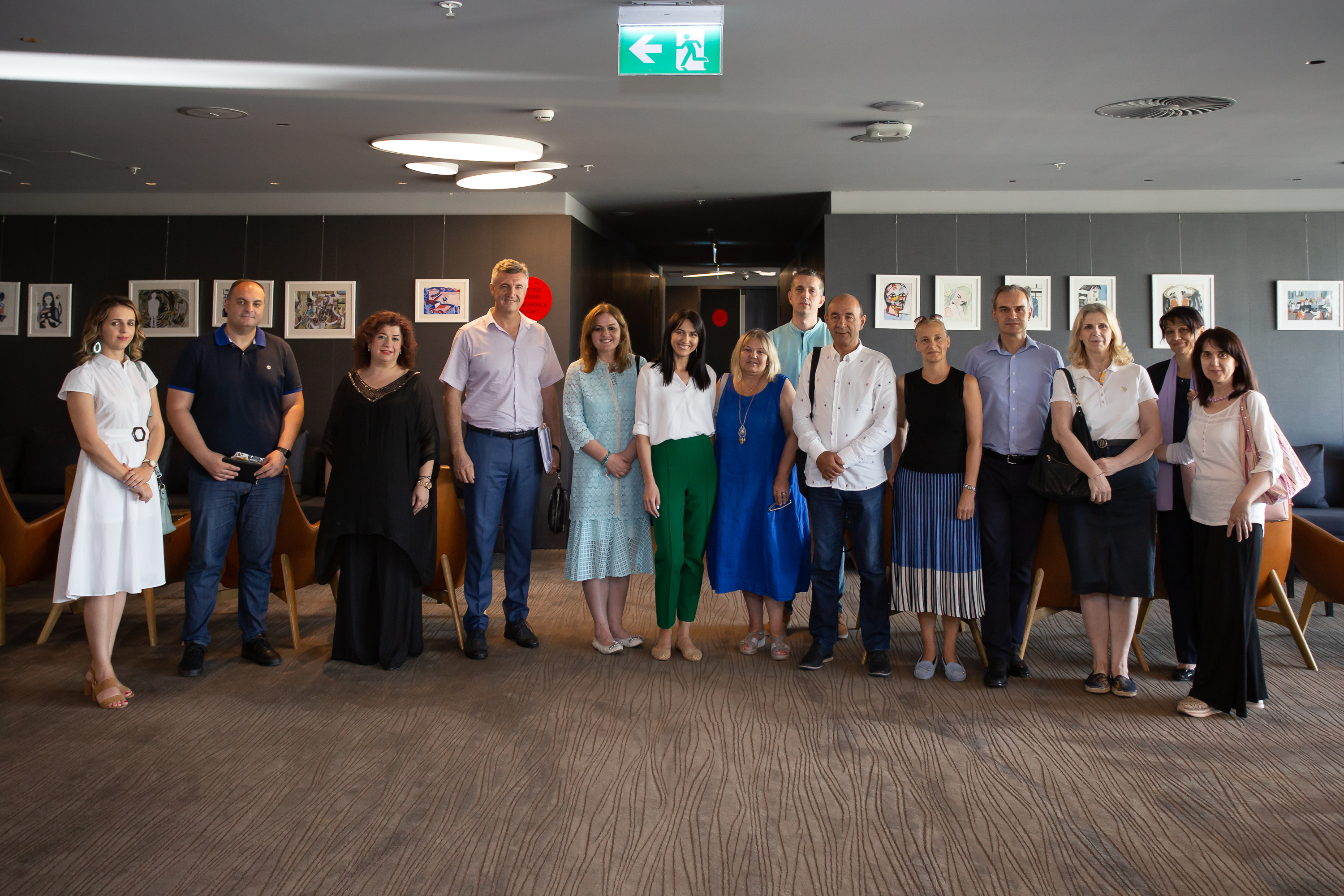 RCC's ESAP 2 Project Supports Partners from Montenegro in Evaluating Active Labour Market Policy within its Technical Assistance Instrument
Podgorica/Zagreb/Sarajevo – Expert Report The Evaluation of Active Labour Market Policy in Montenegro was presented today at the hybrid meeting hosted by the Regional Cooperation Council's (RCC) Employment and Social Affairs Platform 2 (ESAP 2) in Podgorica today.
Amira Ramhorst, Team Leader RCC-implemented and EU-funded regional ESAP 2 project, in her opening address thanked the participants for attending this face-to-face meeting (following epidemiological guidance on distancing) after a long pause caused by COVID-19 pandemic, despite which dedication to mutual cooperation prevailed. Ramhorst also presented the ESAP 2 project activities, goals and future plans in domains of employment policies and measures, undeclared work and an increased Western Balkans' engagement in the EU employment and social policies, and underlined that cooperation was a key to making progress on the EU accession path for individual economies and the region as a whole.
Jevrosima Pejović, Acting General Director of Directorate for Labour and Employment, Montenegro welcomed the meeting participants thanking the RCC's ESAP project for excellent cooperation and dedication to jointly work with its partners on improvement on employment and measures, to secure decent work for the citizens. Pejović also expressed her gratitude to the expert, author of the Report Dr Predrag Bejaković, for good cooperation and committed work on this valuable document, findings of which would serve as a basis for development of more adequate active labour market measures in the future, tailored to the specific needs of the beneficiaries.
While presenting the Report The Evaluation of Active Labour Market Policy in Montenegro, author Bejaković went through the key findings reiterating that "a coordinated approach to improve labour supply and demand in Montenegro, through employment and education policy measures, undoubtedly plays a significant role in the successful functioning of the labour market, but there is still room for its further enhancement. This approach could and should play an even more important role in the future development of the labour market as well as in achieving further improvements in its effectiveness.
The Report was prepared within the Technical Assistance (TA) instrument of ESAP 2 project, by an independent expert upon the request and in cooperation with the Ministry of Economic Development of Montenegro, aimed at evaluation the effectiveness of active labour policy measures applied on the labour market.
The meeting gathered ESAP 2 partners from Montenegro: representatives of the Ministry for Economic Development, Ministry of Education, Science, Culture and Sports, national Employment Agency, Center for Vocational Education and Association of Employers of Montenegro.
Find current data on Employment in Western Balkans at ESAP 2 OBSERVATORY