News
Bregu: 71% of young people from Western Balkans would go live and work abroad – this is an alarm bell for us all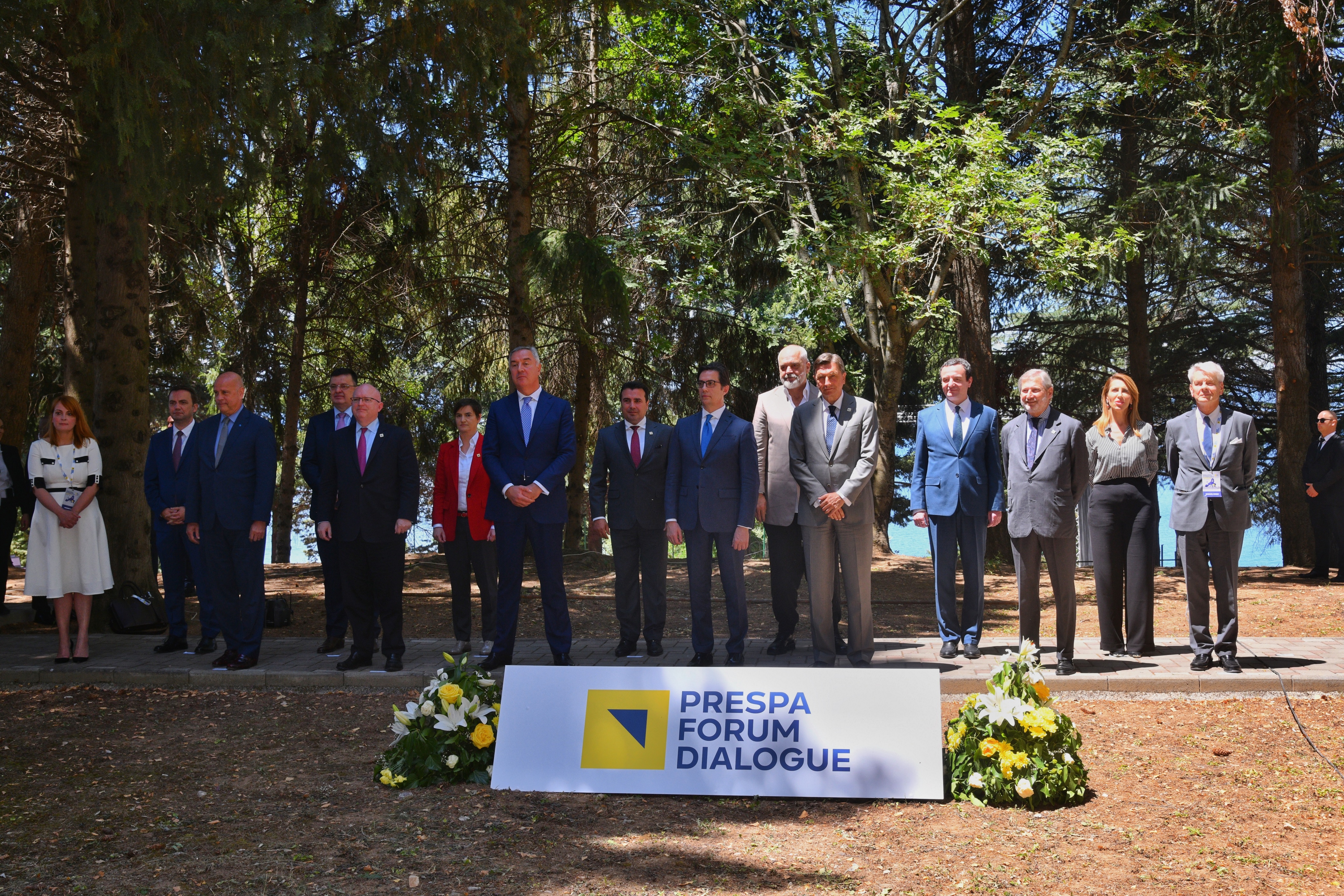 RCC Secretary General takes part at the high-level plenary session of the Prespa Forum Dialogue
Ohrid – "The prospect of potential EU membership has been a driving force during all these years, for all Western Balkan economies. According to the Balkan Barometer data, the support of Western Balkans citizens of the EU membership is steadily increasing. Compared to 2016, when it was supported by 39% of WB citizens, 62% of the citizens are supporting it now. We don't know their motives, but we see that the people of the region are joining the EU one by one, and perhaps they see EU membership as a chance to leave their economies. 71% of young people, when asked if they would like to leave their economies and go live and work abroad, said yes. This is an alarm bell for the WB leaders, but also for us dealing with regional cooperation as well," said Majlinda Bregu, Secretary General of the Regional Cooperation Council (RCC), at the beginning of her remarks at the Prespa Forum Dialogue, taking place in Ohrid today.

"At the same time, the support towards regional cooperation is strong and rising, as 77% of our citizens support it, seeing it as a mechanism to improving political and economic situation in their economies. 20 years ago nobody would speak of trade, technological development, start-ups or digital agenda, smart cities and human capital investment. Today the region has embraced building the Common Regional Market. Its endorsement was a huge success for the region last year in Sofia – and I hope it will not be just another commitment on paper."
The RCC Secretary General spoke at the High-Level Plenary Session "Resetting the EU-US Synergy towards the Western Balkans", together with Ana Brnabić, Prime Minister of Serbia; Albin Kurti, Prime Minister of Kosovo*; Edi Rama, Prime Mnister of Albania; Zoran Tegeltija, Chairman of Bosnia and Herzegovina Council of Ministers; Zbigniew Rau, Minister of Foreign Affairs of Poland; and Alexander Schallenberg, Minister of Foreign Affairs of Austria; with Erwan Fouere as a Rapporteur and Alexandra Voudоuri as moderator.
More info on Prespa Forum Dialogue https://pfd.mk/