News
BALKATHON 2.0 IS ON: Apply till 19 May and you can win mentoring and one of six awards from the 54.000 EUR award fund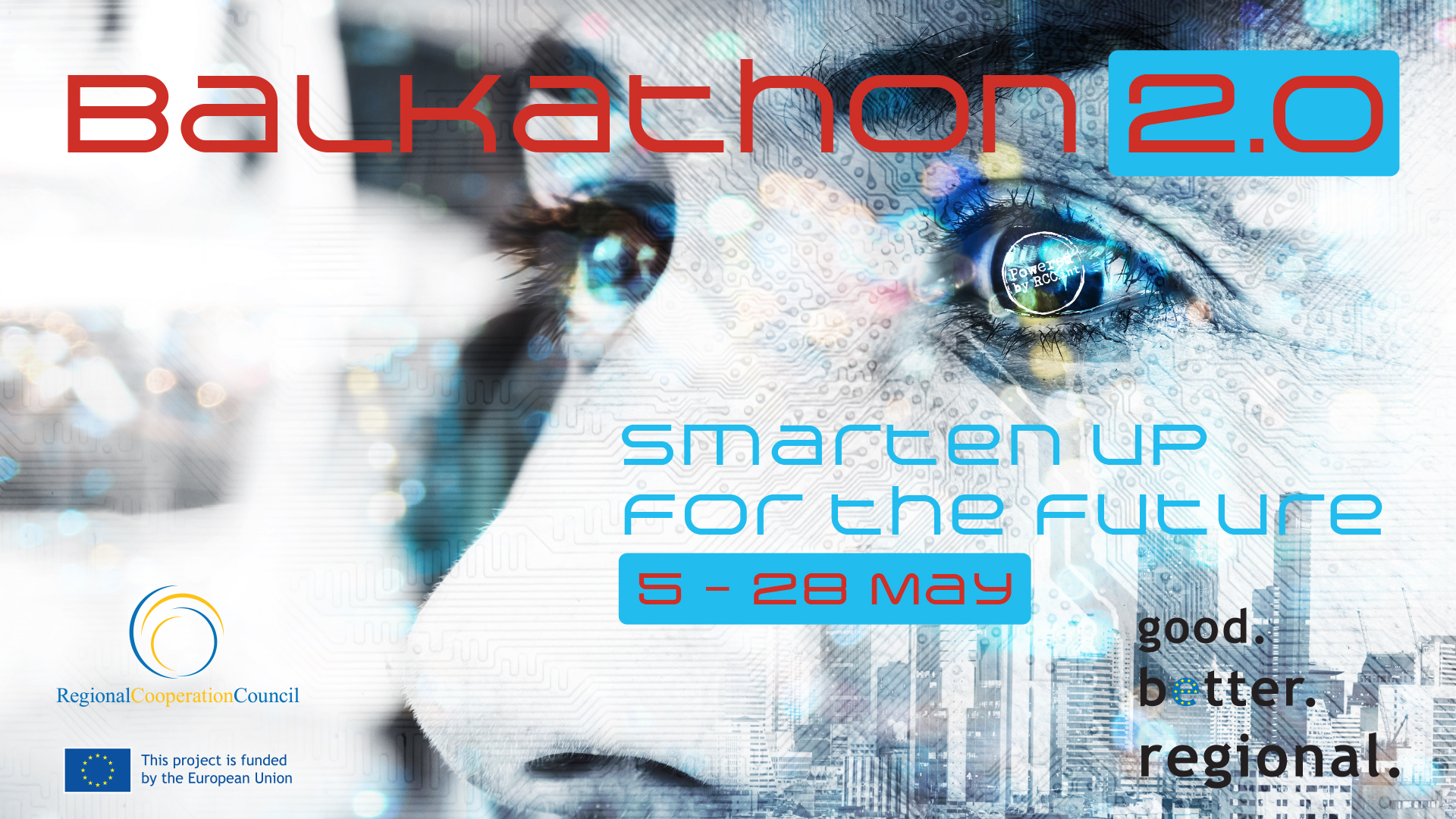 For the second time the RCC is organising an online competition for best digital solutions – Balkathon 2.0
Sarajevo – After last year's successful Balkathon, the Regional Cooperation Council (RCC) is organising the second Western Balkans' online competition for the best digital solutions Balkathon 2.0 – we are looking for a fresh, innovative and unique ideas as a response to the challenges of our day-to-day life.
Through Balkathon competition we are searching for innovative ideas in Smart Cities, E-Health, Green Cites and E-entrepreneur which will smarten up Western Balkan region and encourage regional collaboration, co-creation and real-life change, with the idea to help the region, businesses and citizens to strengthen their resilience to global challenges.
The Balkathon 2.0 short-listed teams will have the opportunity to get a two-day mentoring programme with experienced experts, chance to implement their solution in the Western Balkan region and win one of the six awards from the 54.000 EUR award fund. We will award 4 teams, one per each category with 10.000EUR and two teams will get special awards of 7.000 EUR each.
Last year, the RCC awarded three out of 88 applicants from all six Western Balkan economies with 10.000EUR each for their best innovative solution in Smart Tourism, Digital Learning and Digital Payment, who have used the financial support given to fully develop their digital solutions.
Who can apply?
Teams composed of participants coming from the Western Balkan economies can apply for this year's Balkathon 2.0. Teams are also encouraged to include amongst their members qualified individuals, ICT companies, students, non-governmental organisations, educational institutions, start-up companies, etc.
When?
Applications are open starting from today 5 May to 19 May 2021, by 15:00 (CET+1).
Timeline
Shortlisted teams will start the competition and work on developing their solutions with mentors on 24-25 May.
The Official Awards Ceremony will be held online on 28 May 2021 and will be livestreamed at RCC social media profiles.
Balkathon is financed by the European Union and implemented by the RCC.