News
ILO ESAP 2: More than 150 participants gather to discuss safe and healthy work conditions of labour migrants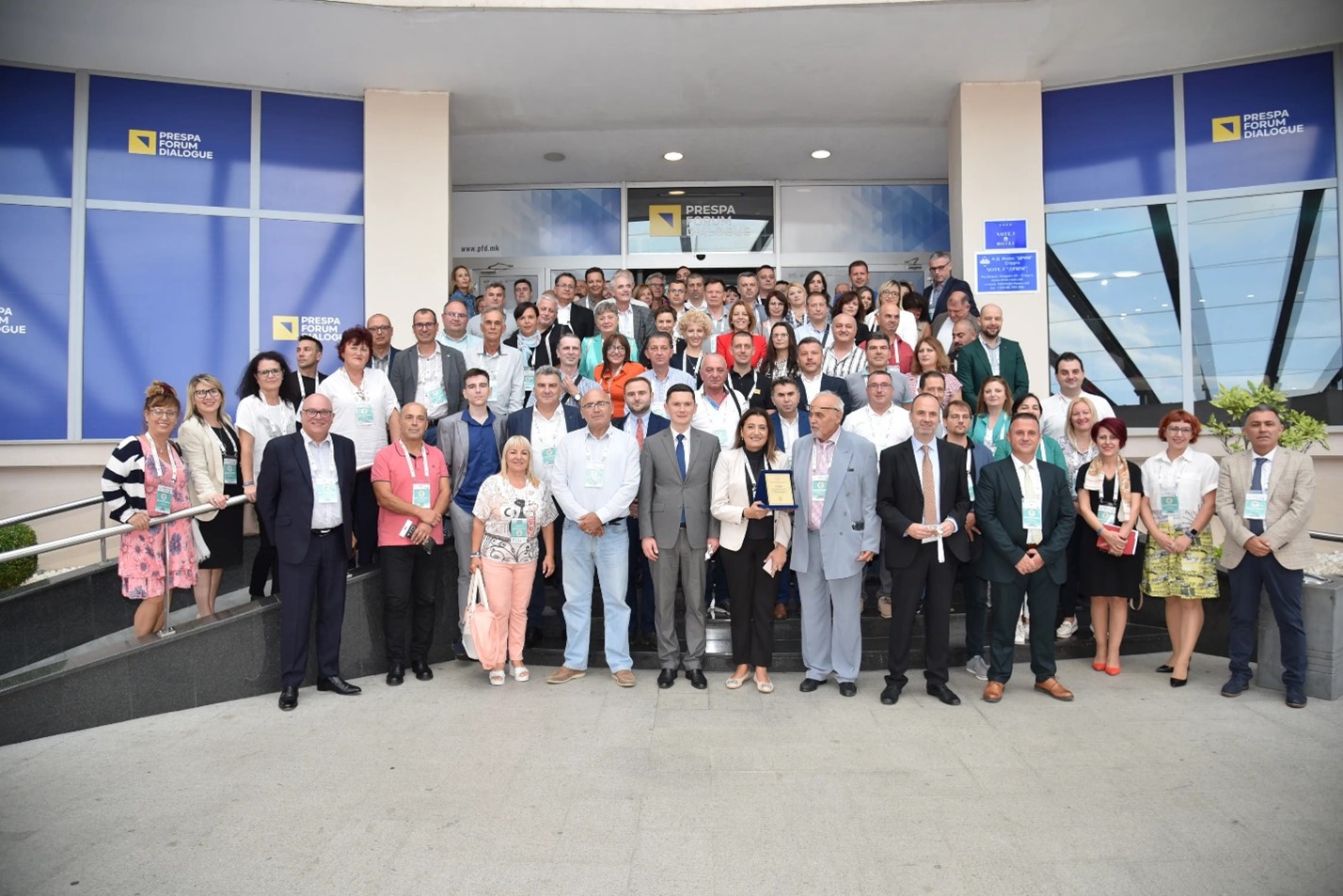 The conference "Occupational safety and health without borders" gathered more than 150 renowned experts, as well as representatives of governments and non-governmental organizations to discuss the topic of labour migrants and their right to safe and protected workplace. The participants came from the Balkans (Bosnia and Herzegovina, Kosovo*, Montenegro, North Macedonia and Serbia) and the European Union (EU) member states (Bulgaria, Croatia, Greece, Italy and Slovenia).
The conference took place in Skopje, North Macedonia, from September 27-29, 2023 and was organized with the support of Employment and Social Affairs (ESAP) 2 platform. ESAP 2 is funded by the European Union and implemented by the International Labour Organization (ILO).
The protection of workers against work-related sickness, disease and injury forms is a part of the historical mandate of the ILO. It is estimated that 2.2 million people die annually from work related accidents and diseases, and a further 270 million workers fall victims of nonfatal occupational injuries.
Participants at this Conference discussed about the specificities of occupational safety and health laws in the region and possible joint cooperations. Experts from the EU Member states shared their best practices and experience in this area.
Conference resulted in the signing of the Memorandum of Understanding on cooperation in occupational safety and health field between the representatives of Slovenia and North Macedonia, while Kosovo and Montenegro are considering the possibility of doing the same.
In addition, an initiative was raised to conduct a survey in order to identify the similarities and most important differences among the occupational safety and health laws in the Balkans. Depending on the results of the Survey, Guidelines on occupational safety and health in the Balkans will be created and translated into several languages.