News
ILO ESAP 2: Regional Peer Review Report of the Labour Inspectorates in the Western Balkans published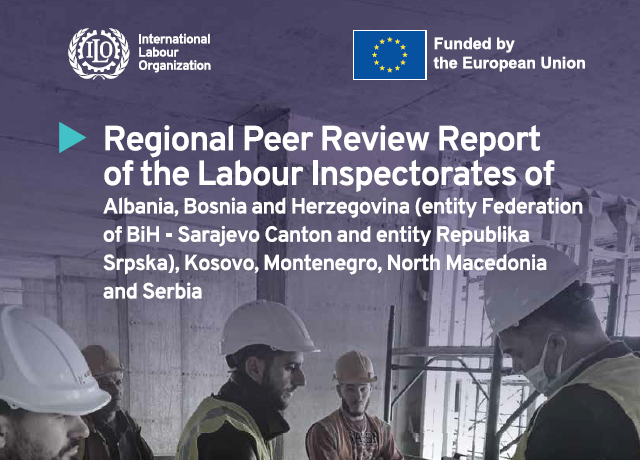 The regional Peer Review Report of the Labour Inspectorates of Albania, Bosnia and Herzegovina (Entity Federation of BiH - Canton Sarajevo and Entity Republika Srpska), Kosovo*, Montenegro, North Macedonia and Serbia contains a comparative summary of participating labour inspectorates' structures and functions, as well as findings, recommendations and conclusions of seven peer reviews carried out by labour inspectors within the framework of ESAP 2 a project implemented by the International Labour Organization and funded by the European Union.
More information about the peer reviews conducted in October and November 2021 can be found here.
Report can be downloaded here.