News
ILO ESAP 2: Online learning platform and Occupational Safety and Health support to the North Macedonian Labour Inspectorate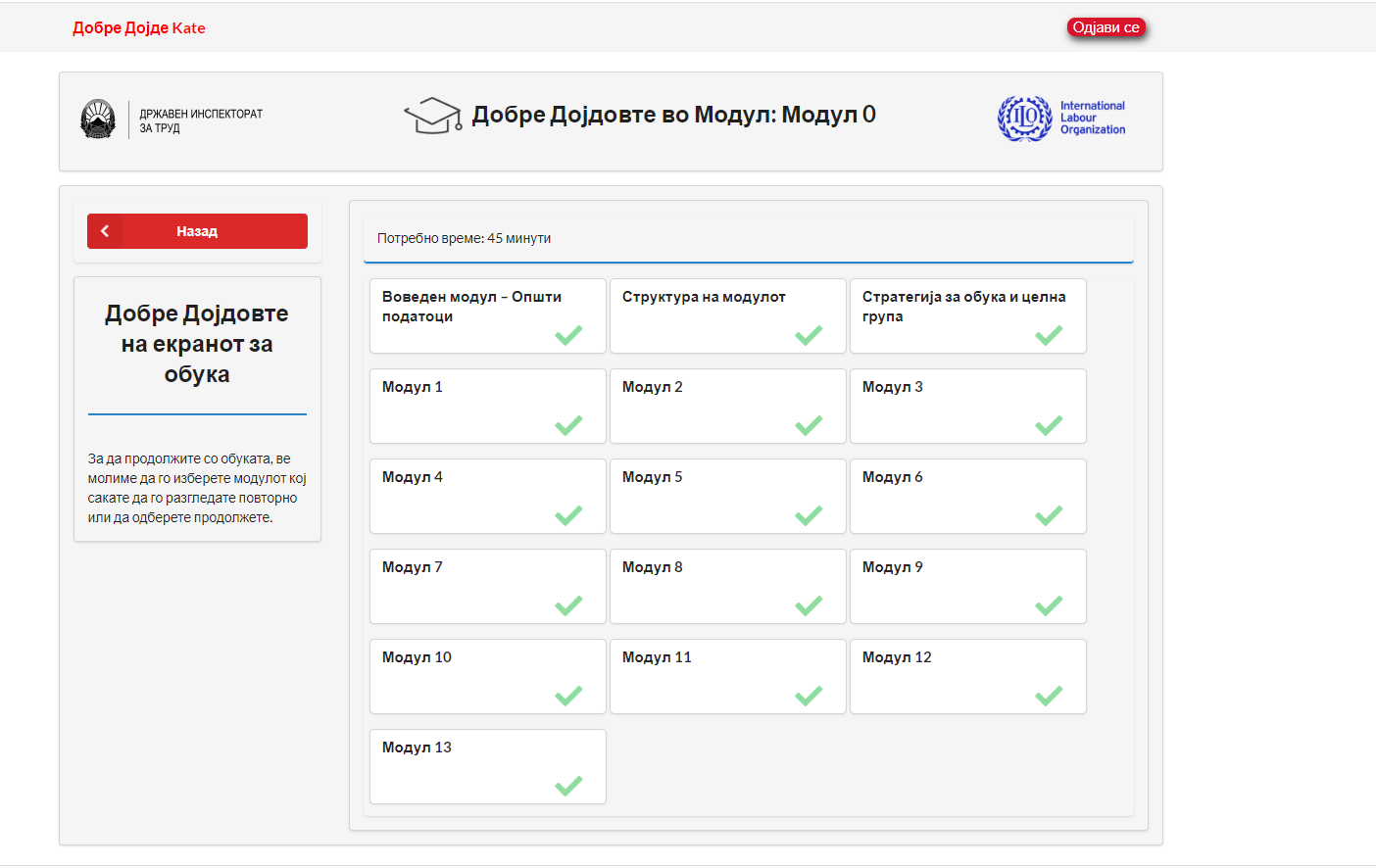 As part of the ESAP 2 project, the ILO supported the design and implementation of A) a web platform to increase the transparency and visibility of the State Labour Inspectorate (SLI) of North Macedonia, B) an administrative module to increase of operational effectiveness the SLI, and C) an E-learning platform, containing 13 courses for more effective training of labour inspectors.
In addition, to ensure efficient, effective, and safe inspection processes, the ESAP 2 project provided 130 jackets, 20 iPads, 3 digital cameras, projector, screen and laser pointer, and 15 devices for identification of hazards in workplaces.
Employment and Social Affairs Platform (ESAP) 2 is a regional project funded by the European Union and implemented by the ILO.