News
Looking at Social Ability to Provide Equal Opportunities for Persons with Disabilities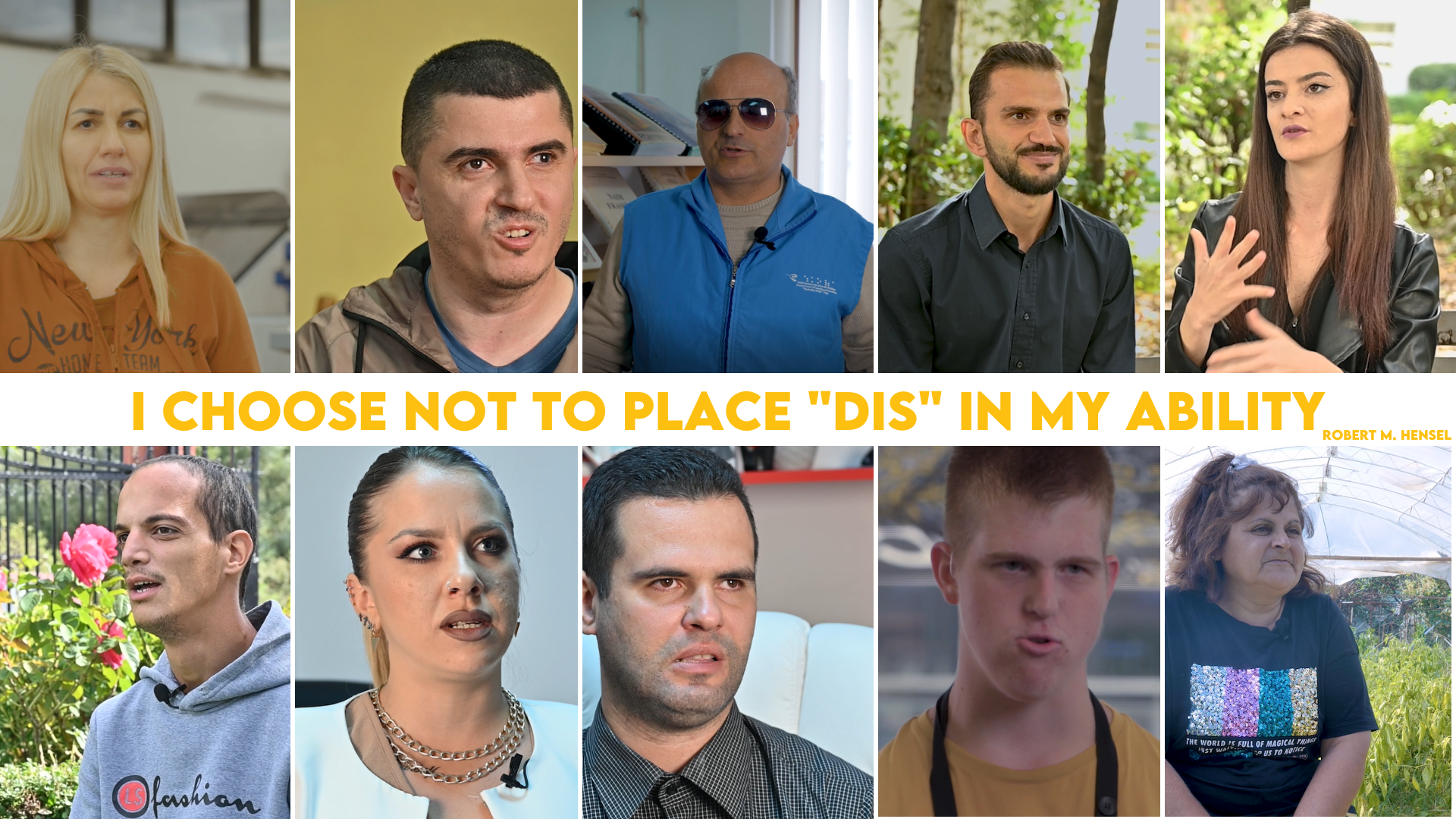 Marking the 2022 International Day of Persons with Disabilities
Sarajevo – In the Western Balkans economies "most of the progress was registered in the areas of inclusion of children with disabilities, especially in the process of deinstitutionalisation of children with disability, inclusive education and support services offered at the community level", reads the Regional Overview of Western Balkan Economies Regarding the European Pillar of Social Rights 2021, prepared by the Regional Cooperation Councils (RCC) Employment and Social Affairs Platform 2 Project (ESAP 2).
"Integration of people with disabilities is difficult at all levels", reads the report further assessing that the process of adjusting physical infrastructure to the needs of people with physical impairments is very slow, including physical access to schools, health facilities, and public spaces, while social protection measures are inadequate for the actual needs of this social group. Furthermore, the report finds that participation of people with disabilities in the labour markets is low, although the legislations were changed to support their access the labour market, through re-qualification training, awareness raising campaigns, adult education and employment promotion programmes. Although some WB economies even imposed quota requirement for employers to employ people with disabilities, their impact on the actual employment of people with disability is marginal. Overall, much remains to be done to improve the status of persons with disabilities in the societies of the region, concludes the report.
On the 5th Anniversary of the European Pillar of Social Rights (EPSR), the European Union marks the International Day of Persons with Disabilities on 24-25 November 2022 with an Annual Conference to reiterate the need to work together to make sure persons with disabilities enjoy equal rights and opportunities. The current data show that only half of the 42.8 million persons with disabilities of working age in the EU is employed.
European Pillar of Social Rights envisaging Social Europe clearly stipulates equal opportunities for all; regardless of gender, racial or ethnic origin, religion or belief, disability, age or sexual orientation, everyone has the right to equal treatment and opportunities regarding employment, social protection, education, and access to goods and services available to the public. The Pillar was proclaimed at the Gothenburg Summit in 2017, and a year later monitoring of the progress on the EPSR was extended to the Western Balkan economies, which are, as part of their EU accession process, committed to advance alignment with the EPSR.
The RCC's ESAP 2 Project follows the progress in EPSR's implementation in the region and so far it has prepared 2020 and 2021 sets of reports (regional overviews, individual economies' reports, and online Social Scoreboard). The 2022 edition of the reports and data updates is being prepared with the assistance of WINS Global Consult GmbH company from Berlin, Germany. The RCC ESAP 2 is looking forward to sharing the latest findings on the Western Balkans' performance regarding the EPSR the following spring.