News
ILO ESAP 2: Campaign to reduce undeclared work launched in North Macedonia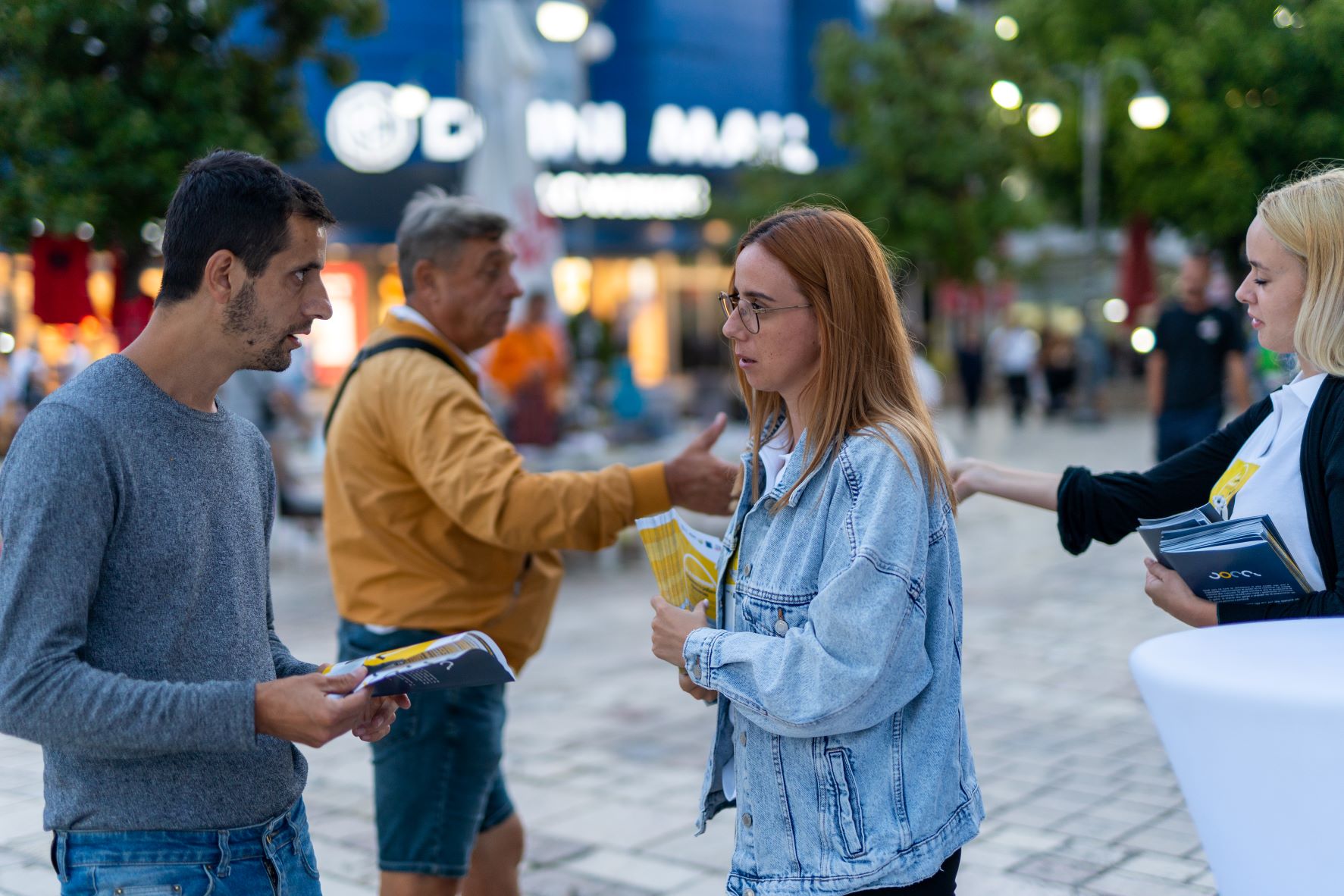 More than 4,000 people were reached during the two-day awareness raising public campaign to reduce undeclared work in the tourist and catering facilities in Ohrid and Struga, North Macedonia on August 8 and 9, 2022.
As part of the campaign "open restaurant" was set up on busiest squares in Ohrid and Struga, where public could try food prepared by young catering staff and receive information and policy brochures. In addition, a campaign team visited the most frequented cafés in these cities and distributed flyers that included information about the campaign.
The campaign was organised as part of the pilot measure "Making Declared Work Attractive for Employers and Employees" (MDWA) through projects Employment and Social Affairs Platform - ESAP 2. ESAP 2 project is financed by the European Union and implemented by the International Labour Organisation (ILO) in cooperation with HOTAM - The Association of Hotels, Restaurants, and Cafés.
The measure seeks to generate evidence on the effectiveness of the simplification of employment procedures and lower social security contribution in reducing undeclared work for workers in short-term, part-time and seasonal contracts.
Interested individuals and companies can register to participate in the pilot measure on website www.hotam.mk. So far, over 120 workers and 15 companies registered.