News
5th Peer Visit of Western Balkans' Public Employment Services to their colleagues in Albania within 2022 cycle of PES Bench-learning, supported by RCC ESAP 2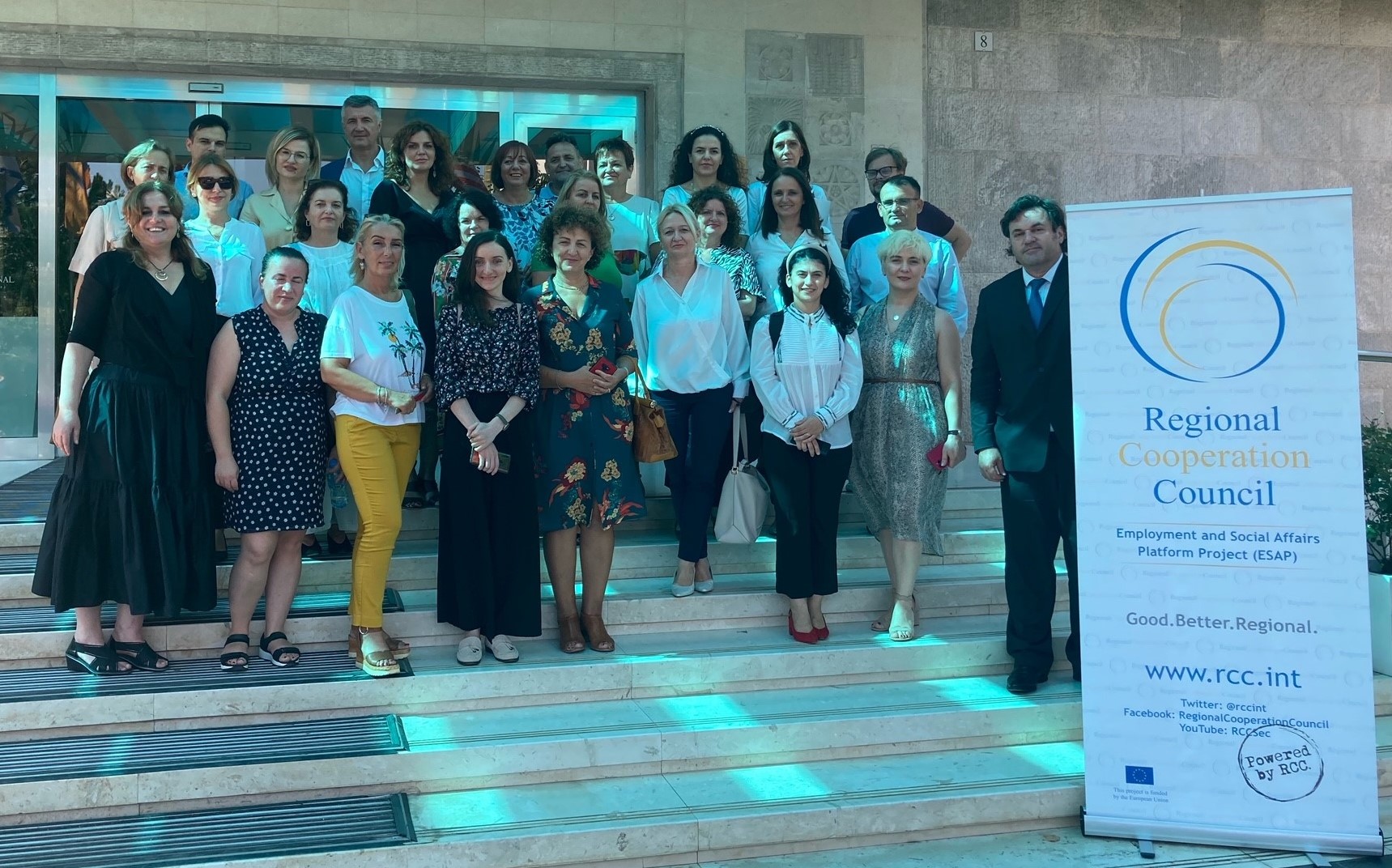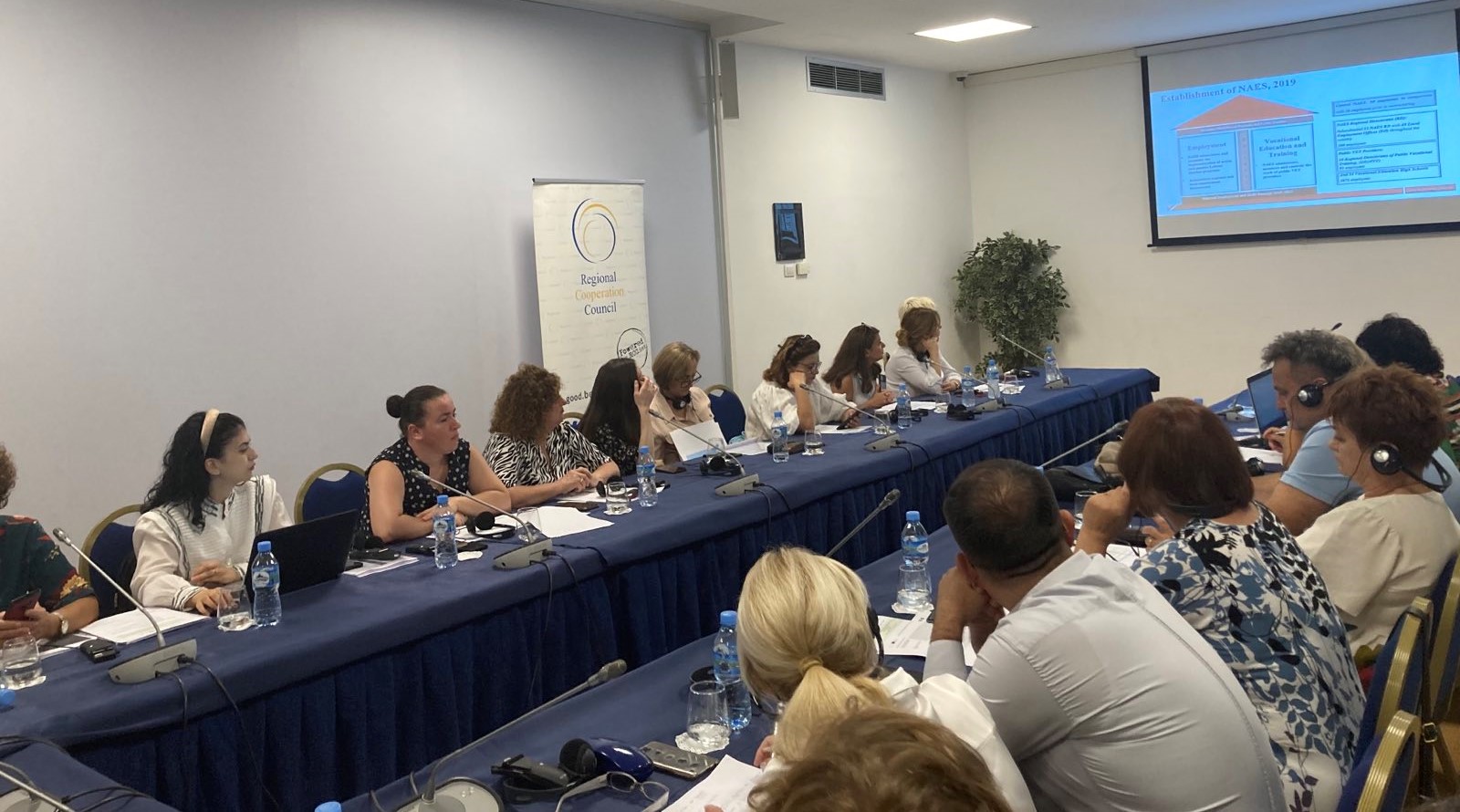 RCC's ESAP 2 project organized the 5th peer visit of representatives of Public Employment Services (PESs) from Western Balkan economies to the National Agency for Employment and Skills in Albania
Tirana – Fifth peer visit of the Public Employment Services (PESs) from the Western Balkan (WB) economies within the 2022 PES bench-learning exercise, organized by the Regional Cooperation Council's (RCC) Employment and Social Affairs Platform 2 Project (ESAP 2), was held in Tirana, Albania, 21-22 July 2022. The 2-day peer review event was hosted by the Albanian National Agency for Employment and Skills (NAES).
The working visit of WB PES to their colleagues in Albania, gathered PES representatives from WB economies to exchange experiences as well as challenges PESs face in their work, focused on enhancement of PES performance and service delivery.
The hosts of this peer visit, the NAES team, presented the results of the bench-learning self-assessment process and developments that took place since the first PES bench-learning cycle. NAES highlighted that the self-assessment provided, among other benefits, the evidence of the key achievements but also better understanding of the developments and accomplishments of the Agency, especially after the restructuring process. They also highlighted that restructuring of the NAES, along with the enhancements of the IT system, and empowerment of the staff capacities through trainings were some of the key changes that occurred within NAES during the intermediate period between the 2018 and 2022 cycles of PES bench-learning self-assesment processes.
The NAES team as hosts but also all participants in this PES bench-learning peer workshop expressed satisfaction with the bench-learning cycle, thanking RCC's ESAP 2 project for the opportunity to network with their peers from the region, and share their experiences. Here are their impressions:
The concept of the WB PES bench-learning cycle is to bring together the expertise of different PESs in the WB, on the basis of the EU-PES bench-learning model, with the goal to exchange experiences and enhance operations of WB PES.
***
The PES bench-learning exercise is conducted in multi-annual cycles, and the 2022 cycle is organized by the Regional Cooperation Council's (RCC) Employment and Social Affairs Platform 2 (ESAP 2) project. This cycle builds on the achievements of the previous cycle conducted by the ESAP 2 predecessor project. This round of bench-learning in Western Balkans, modelled on the EU PES bench-learning model, is developed as a systematic approach, combining performance comparison and mutual learning activities, aimed at continuous performance enhancement of WB PES towards better service delivery.