News
Representatives of Western Balkans' Public Employment Services and French PES visit their peers in Montenegro within the 2022 Cycle of PES Bench-learning supported by RCC ESAP 2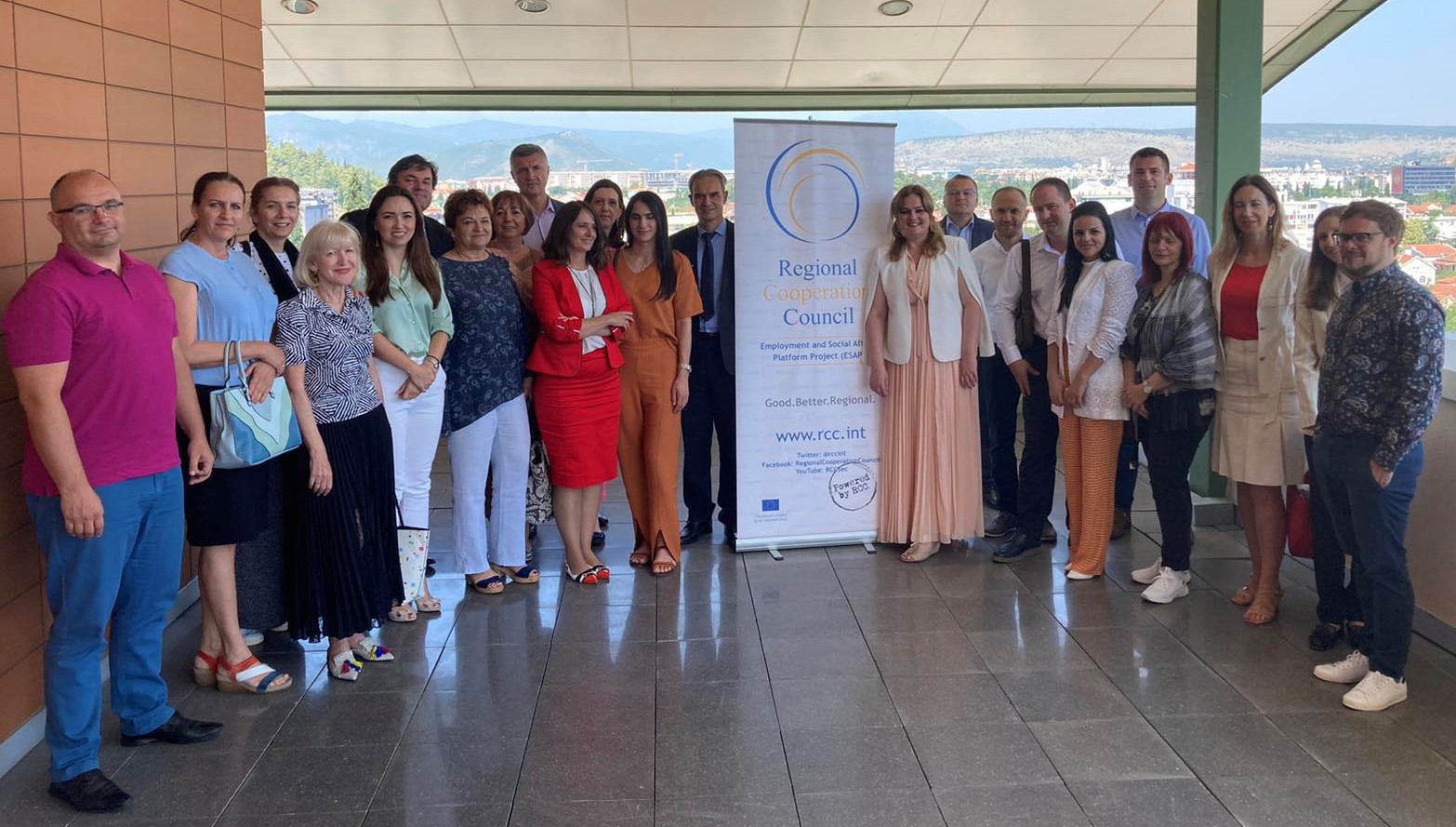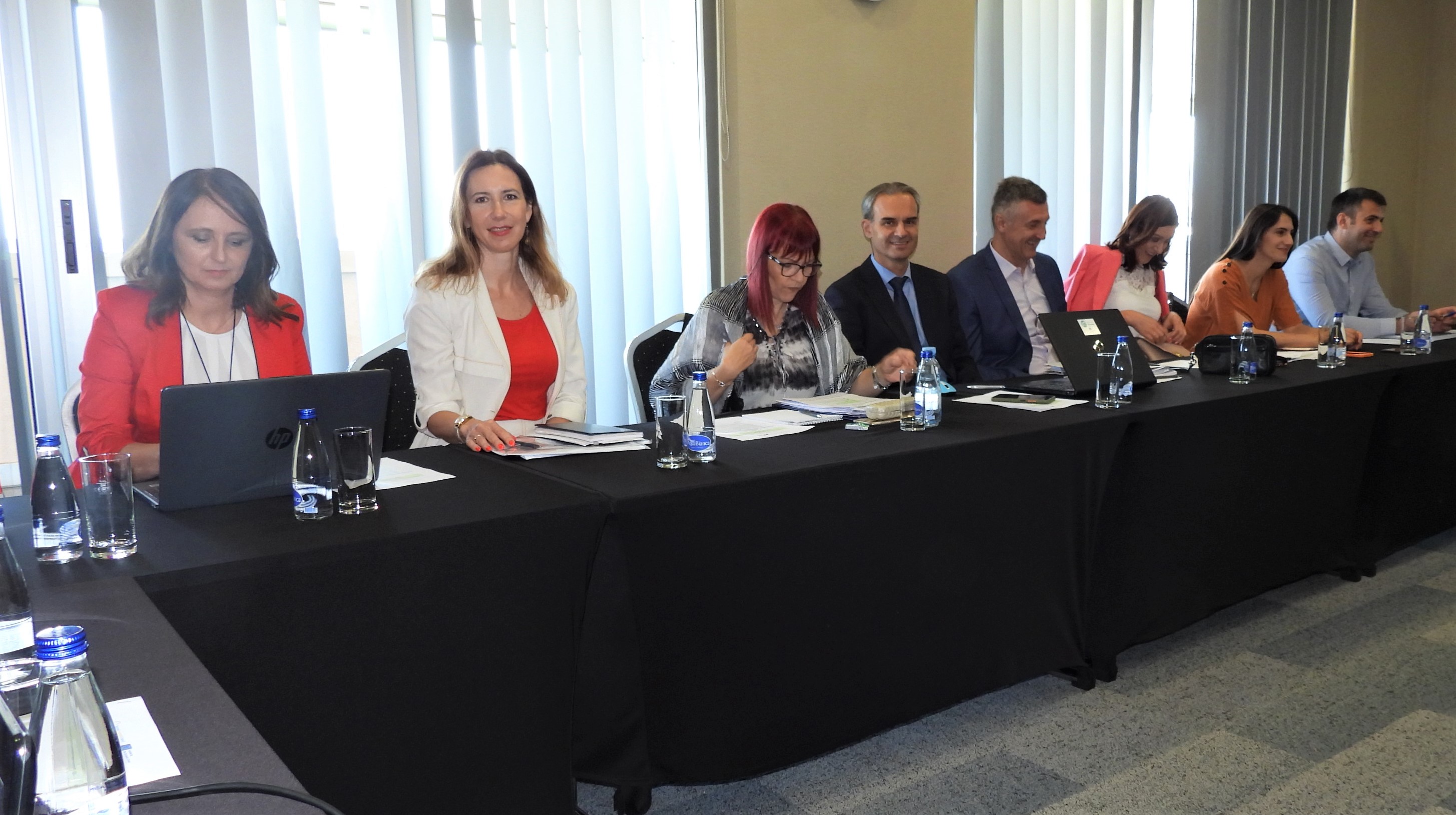 RCC's ESAP 2 project organized the 3rd peer visit of representatives of Public Employment Services (PESs) from Western Balkan economies to the PES of Montenegro as part of the 2022 PES bench-learning cycle
Podgorica – Third peer visit of the Public Employment Services (PESs) from the Western Balkan (WB) economies within 2022 PES bench-learning exercise, organized by the Regional Cooperation Council's (RCC) Employment and Social Affairs Platform 2 Project (ESAP 2), was held in Podgorica, Montenegro on 21-22 June 2022.
Like the previous ones, this two-day working visit, hosted by the PES of Montenegro gathered PES representatives from WB economies as well as their EU peers. This visit was marked by the participation of the EU colleagues from the French Public Employment Service. Stephanie Guzda, from French PES and an active participant of EU PES Benclearning, took part in the exchanges with the Western Balkan peers, presenting the work of public employment service of France. Guzda highlighted that the challenges and issues the PESs across the Europe face are very similar to those of her WB colleagues, alike employment of persons with disabilities and youth of active labour market measures.
The participants first heard the presentations on the work of their hosts, and these presentations were followed by fruitful discussions and interest of the visiting peers into performance and practices of the Montenegro PES and modalities of their services' provision. The mutual exchange of experiences and good practices once more allowed the PES peers to identify ideas that could lead to improvement of their work performance.
Here are impressions of the participants of the peer visit to Montenegro PES
The idea behind the WB PES bench-learning cycle is to bring together the expertise of different PESs in the WB, and in this case, the EU PES - the French PES, on the basis of the EU-PES bench-learning model, with the goal to exchange experiences and enhance operations of PES.
***
The PES bench-learning exercise is conducted in multi-annual cycles, and the 2022 cycle is organized by the Regional Cooperation Council's (RCC) Employment and Social Affairs Platform 2 (ESAP 2) project. This cycle builds on the achievements of the previous cycle conducted by the ESAP 2 predecessor project. This round of bench-learning in Western Balkans, guided by experts from the EU, is developed as a systematic approach, combining performance comparison and mutual learning activities, aimed at continuous performance enhancement of PES towards better service delivery.