News
ILO ESAP 2: Online training on Labour Market Statistics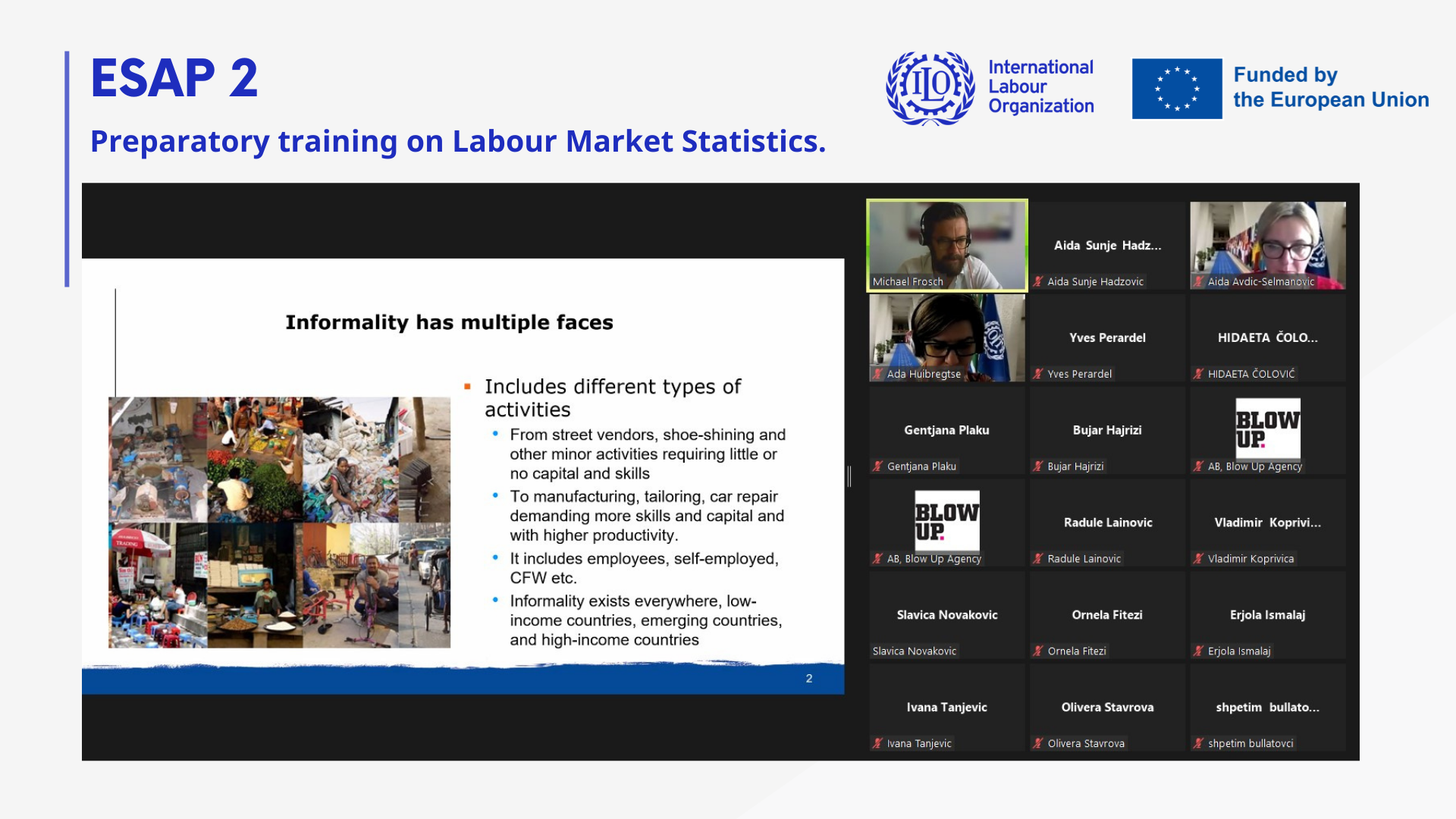 As an introduction for Regional Training of National Statistical Office Staff, Employment and Social Affairs Platform (ESAP) 2 organised preparatory online training on June 20, 2022 focusing on Labour Market Statistics.
The half-day training was led by Michael Thye Frosch, Senior Statistician at International Labour Organisation (ILO). Training covered topics of "The statistical framework on informality" and "Integrating the measurement of informal employment in a labour force survey", which were followed by Q and A Session between participants.
Regional training of National Statistical Office Staff will be held on July 5–6, 2022 in Podgradec/Korce, Albania.
ESAP 2 is financed by the European Union and implemented by the ILO.