News
ILO ESAP 2: Inspectorate of Republika Srpska receives valuable IT equipment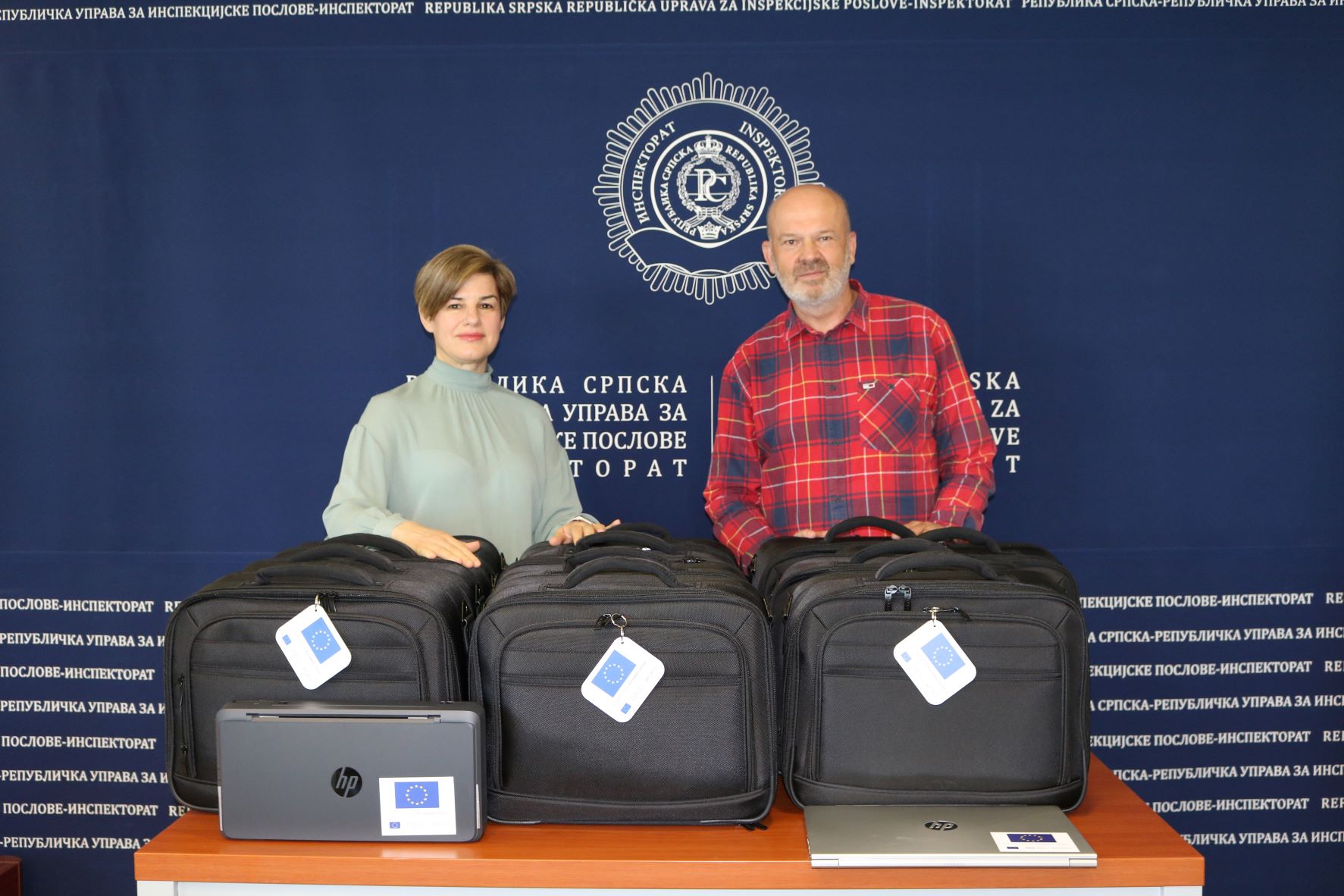 IT equipment valued at BAM 33,000 was delivered today to the Inspectorate of Republika Srpska through the regional project Employment and Social Affairs Platform 2 (ESAP 2). Project ESAP 2 is financed by the European Union and implemented by the International Labour Organisation.
The equipment, consisting of 12 laptops and 14 mobile printers with accompanying bags, will be used to support the Administration's activities in fighting undeclared work.
"This equipment will enable labour inspectors of Republika Srpska to test the Regional Guidelines for Labour Inspection with focus on undeclared work which will be finalized and approved at a regional meeting of Labour Inspectorates on May 31, 2022 in Sarajevo. The Regional Guidelines are expected to improve effectiveness of the labour inspectors in uncovering cases of undeclared work." said Ada Huibregtse, Chief Technical Advisor at ILO.
Representatives of the Inspectorate of Republika Srpska stated that fighting undeclared work and the grey economy are continuously in the focus of their institution and thanked the ILO for the donation.
"The importance of technological equipment in the work of these institutions is immeasurable. Smart and useful investments in knowledge and IT equipment are of value to everyone. With enthusiasm and hard work of our inspectors, as well as with the support of partners and friends, we can expect significant improvement in our work," stated a representative from the Inspectorate.
They also added that the equipment will, amongst other things, strengthen existing capacities which are insufficient due to the large number of controls and hiring of new staff. Donated IT equipment will contribute to intensive controls of undeclared work which is of utmost importance in protecting workers and their legally guaranteed rights.