News
RCC ESAP 2: Youth Guarantee and Active Labour Market Measures in focus of series of seminars for Public Employment Services in Bosnia and Herzegovina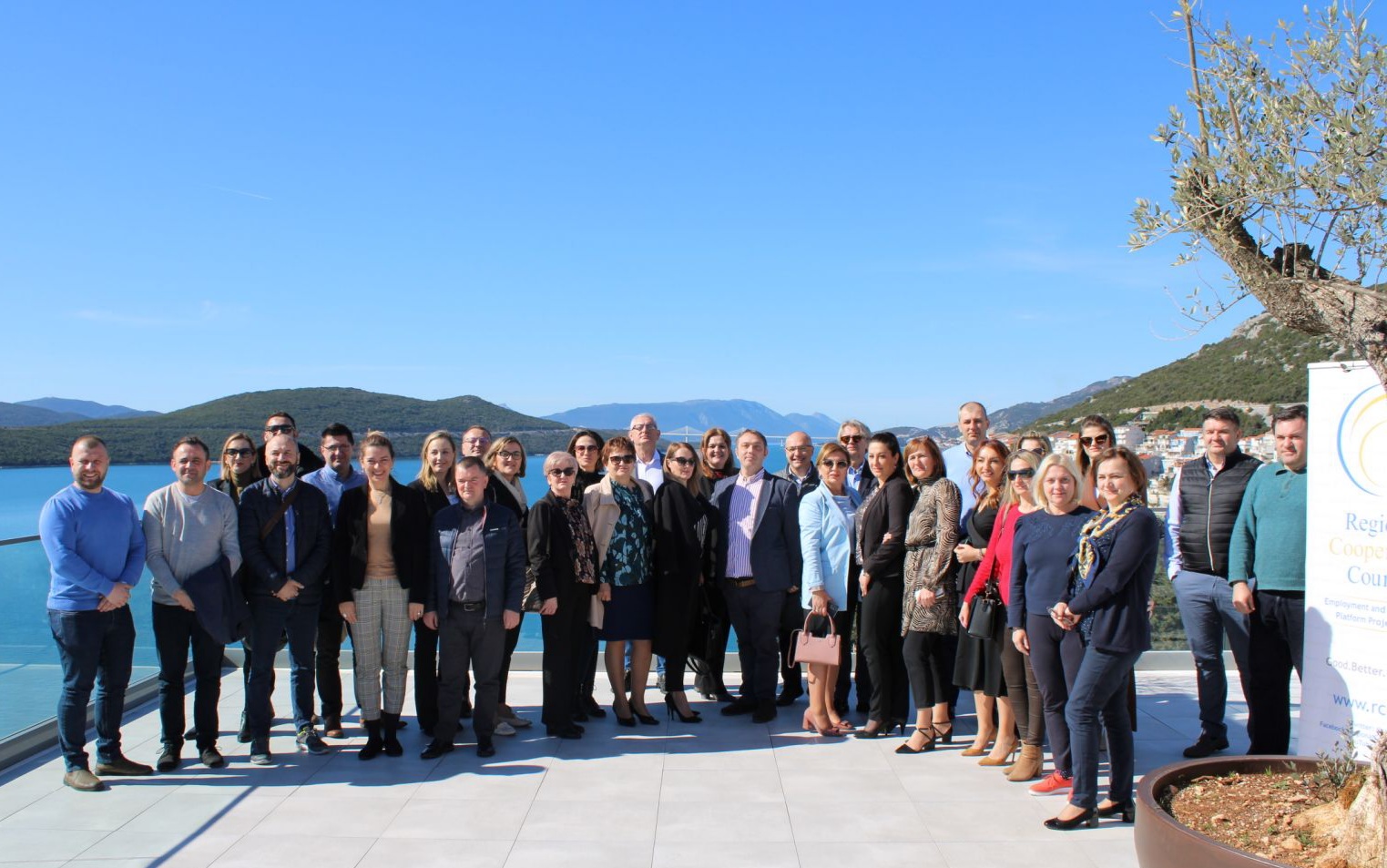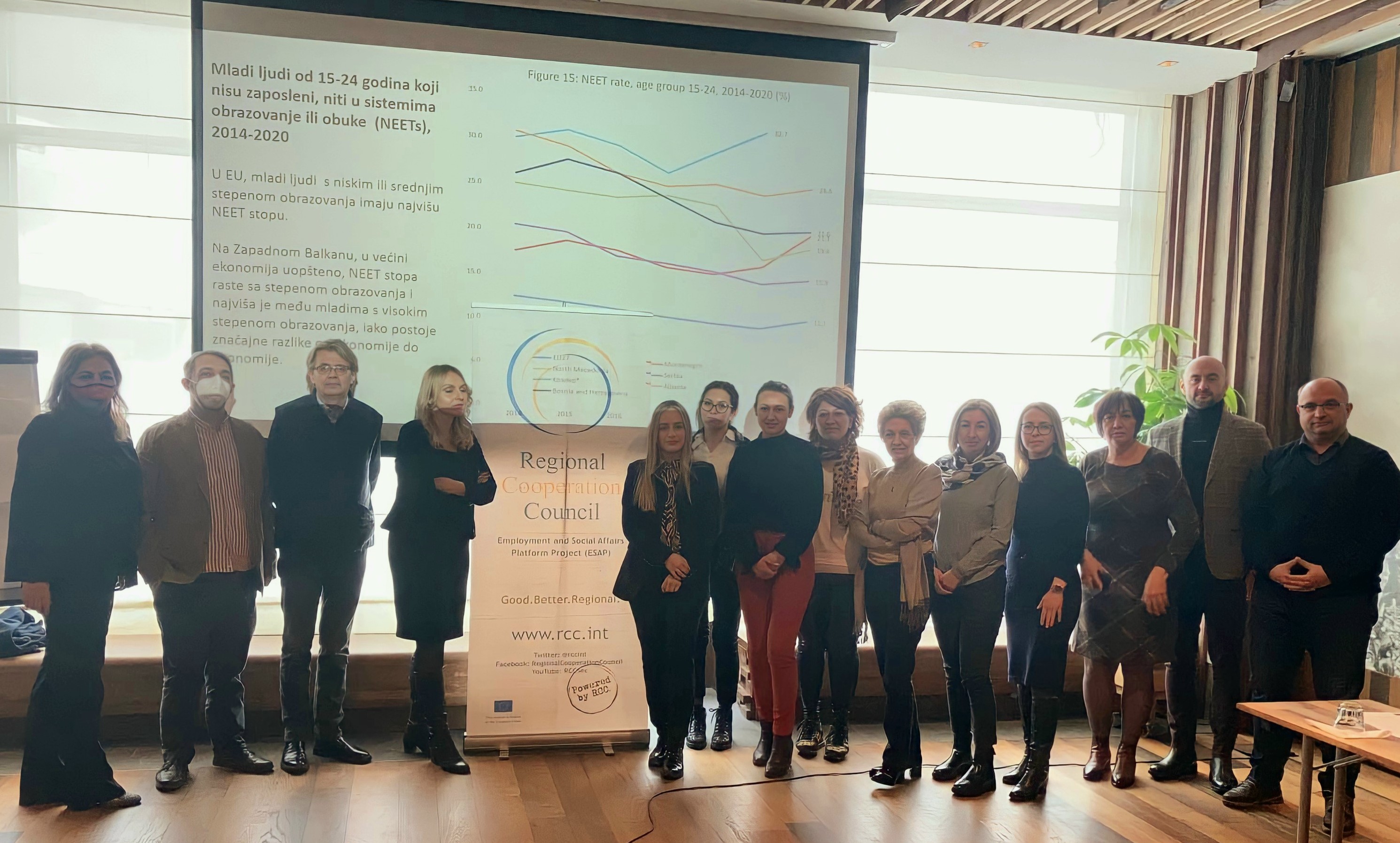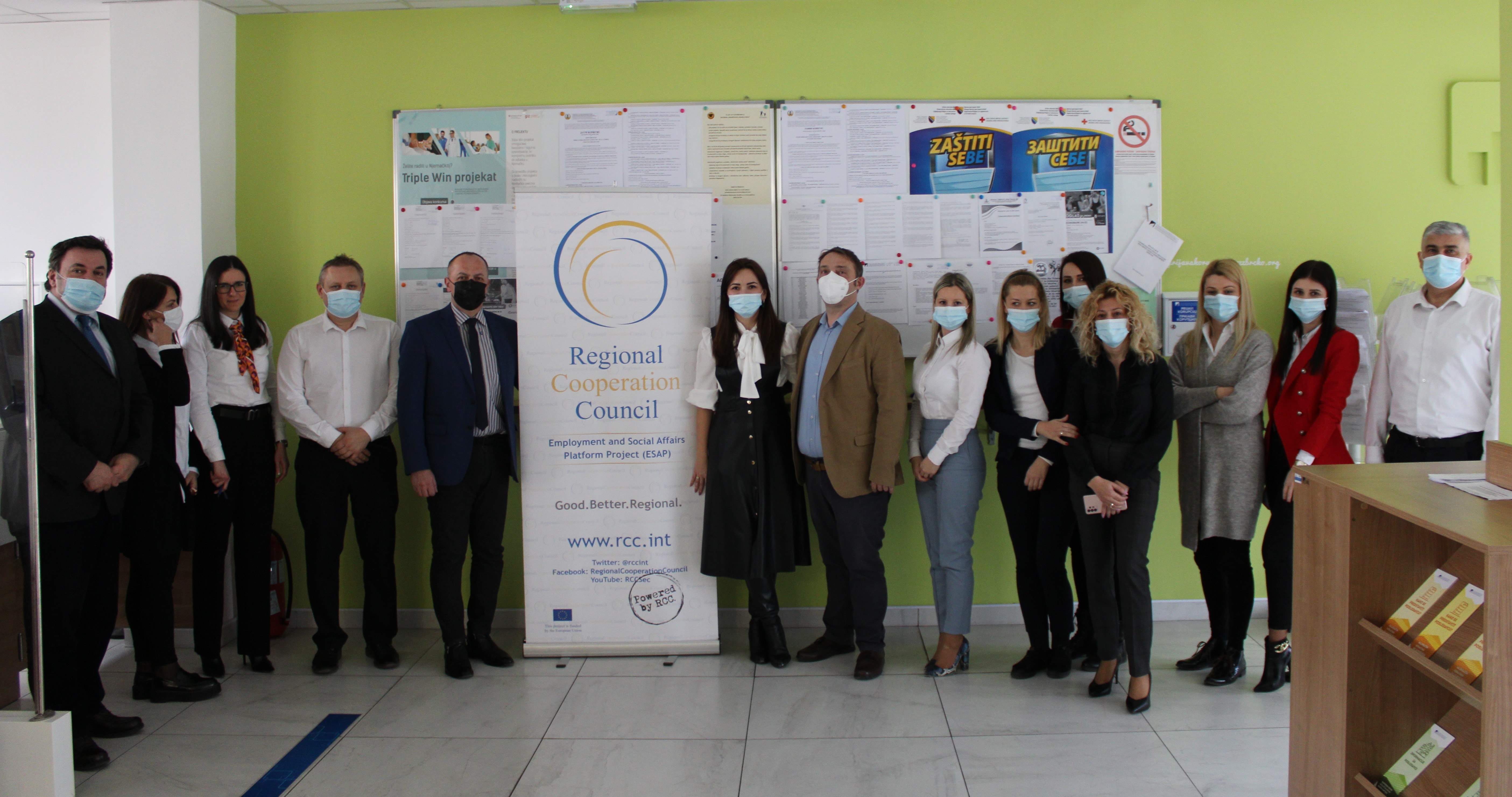 Employment and Social Affairs Platform 2 project organized a series of seminars for Public Employment Services (PES) in Bosnia and Herzegovina: PES of Federation of Bosnia and Herzegovina, PES of Republika Srpska and PES of Brcko District in Bosnia and Herzegovina
Neum – With the presentation of the Youth Guarantee initiative to the Public Employment Service (PES) in Federation of Bosnia and Herzegovina and ten cantonal PES offices in Neum, Bosnia and Herzegovina, the Employment and Social Affairs Platform 2 (ESAP 2) project of the Regional Cooperation Council (RCC) ended the two-day Seminar, organized as part of its Technical Assistance (TA) facility, responding to the TA need of the PES of Federation of Bosnia and Herzegovina, Bosnia and Herzegovina.
The first day of the Seminar was dedicated to active labour market policies and measures in Federation of Bosnia and Herzegovina analyzing their effects and possibilities for adjustment to achieve better labour markets outcomes. Staff from the Federation Bosnia and Herzegovina PES and 10 cantonal offices took part in engaged group work and fruitful discussions focusing on opportunities for enhancements in monitoring and evaluation of measures, mutual communication, coherence and effectiveness of active labour market measures.
The second day focused on the EU initiative for tackling youth unemployment, the Youth Guarantee, which Western Balkans economies have committed to replicate in their own societies.
Youth Guarantee in the European Union (EU) was launched by the European Commission in 2013 and reinforced in 2020 to give all young people under the age of 30 a good quality offer of employment, continued education, an apprenticeship or traineeship within 4 months of either leaving formal education or becoming unemployed. The Economic and Investment Plan (EIP) for the Western Balkans, published by the European Commission (EC) in October 2020, proposes the implementation of Youth Guarantee schemes in the Western Balkans in four phases throughout the 2021-27 period.
Youth Guarantee in the Western Balkans is envisaged to address the youth unemployment, an important development challenge, as the average region's youth unemployment rate is 35.1%, more than double the EU rate of 17%. Equally worrying is the rate of NEETs (young people neither in Employment nor in Education or Training), which is over 23% in the Western Balkans, poorly comparing with the NEET rate of 11.1% in the EU.
Prior to the Neum Seminar, similar presentations on the Youth Guarantee were held for PES of Brcko District in Brcko and PES of Republika Srpska on Jahorina, Bosnia and Herzegovina. The PES staff had an opportunity to learn about the Youth Guarantee in general, experience in the Western Balkans (experience of North Macedonia in implementation of the pilot Youth Guarantee), EU (Croatia), exchange experiences and learn about this important initiative.