News
ILO ESAP 2: Amicable Settlement of Labour Disputes institutions in the Western Balkans agree on Regional Performance Benchmarking Framework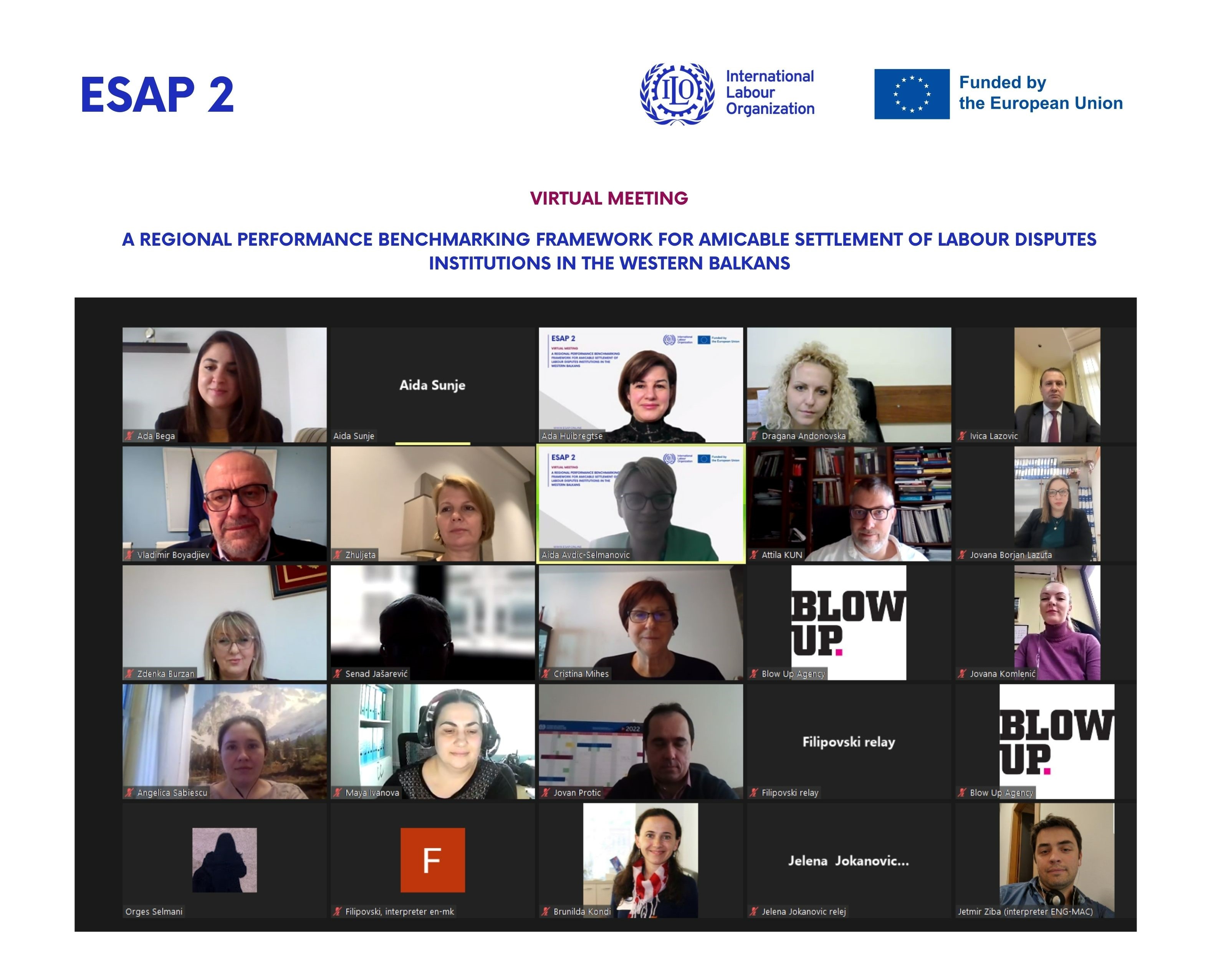 Participants from seven Amicable Settlement of Labour Disputes institutions in the Western Balkans (Albania, Bosnia and Herzegovina - Republika Srpska, Bulgaria, Hungary, Montenegro, Romania and Serbia) attended virtual meeting on Regional Performance Benchmarking Framework held on 31 January 2022.
As a result of this meeting, participants agreed on all indicators related to the Regional Performance Benchmarking Framework. This forward-looking tool will serve institutions in setting their goals and assessing their performance over upcoming years.
The virtual meeting was organised as part of the Economic and Social Affairs Platform (ESAP) 2 – funded by the European Union and implemented by the International Labour Organisation.