News
Youth-Tailored Solutions Require Youth Participation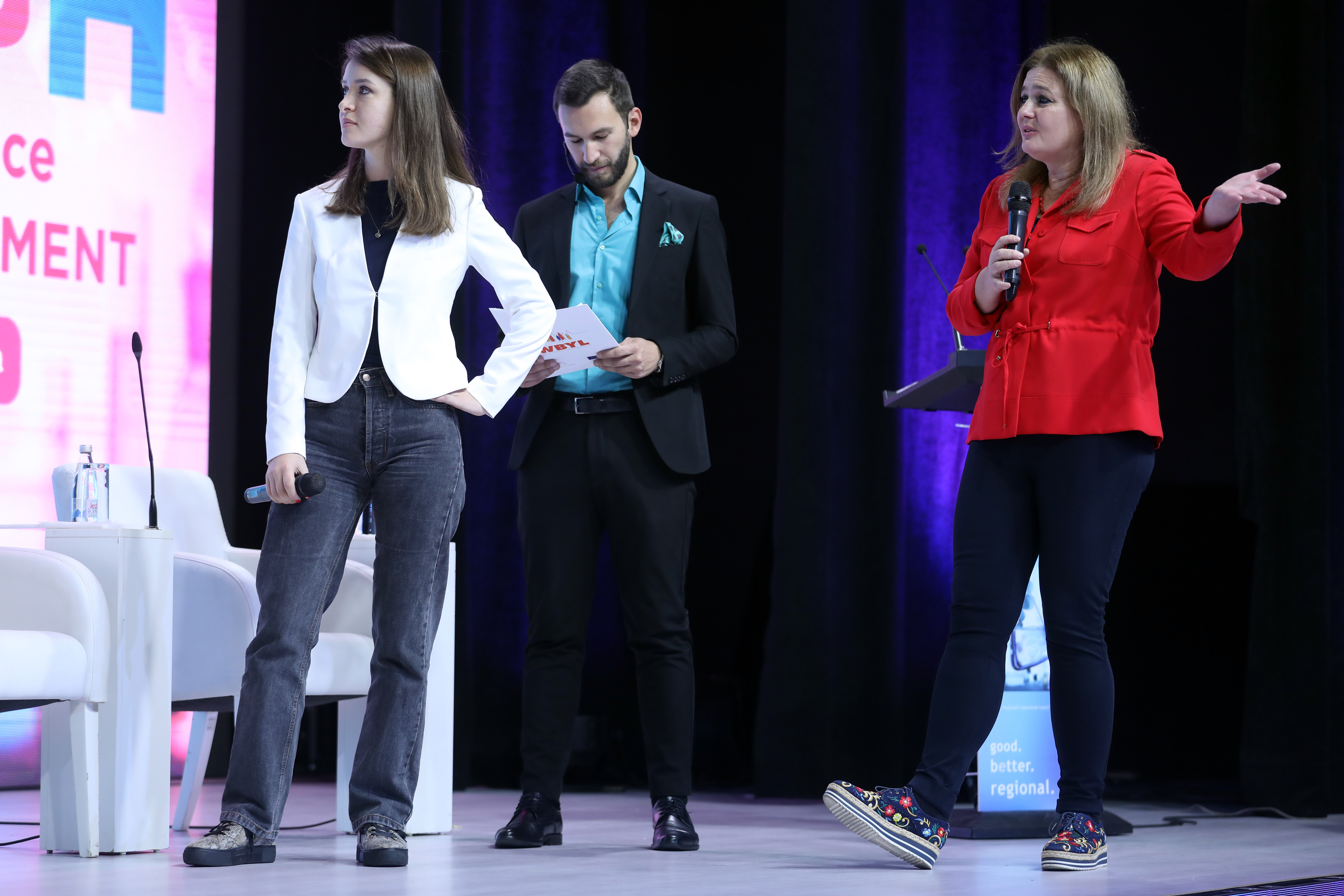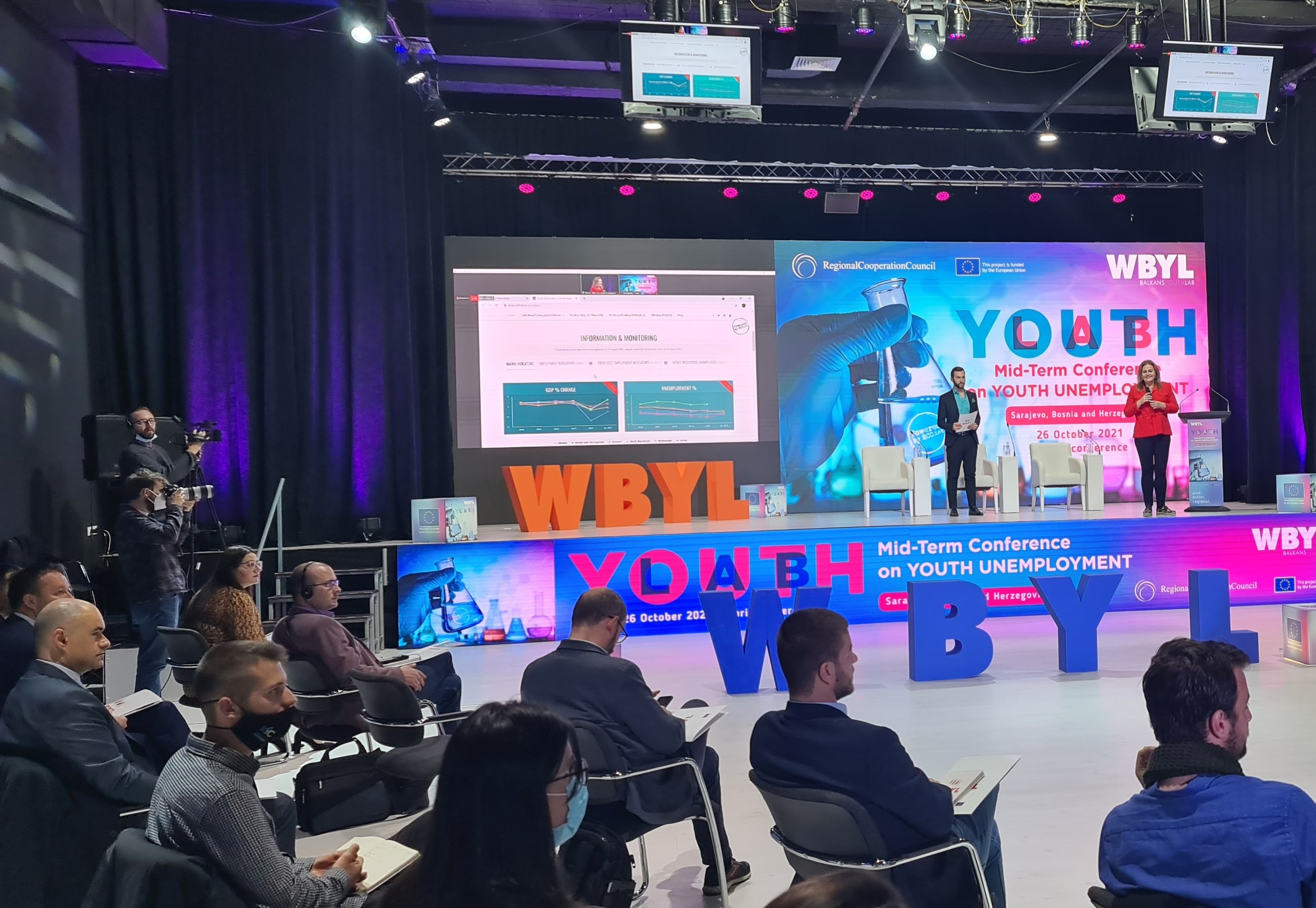 RCC's ESAP 2 Team Leader Amira Ramhorst presented data on youth unemployment at the Mid-Term Conference on Youth Unemployment organised by RCC's Western Balkans Youth Lab Project
Sarajevo/Online – "Cooperation, innovative solutions, equality, participation - these are the things we need today more than ever, as we establish an environment in which youth and policy makers sit together to constructively explore the ways in which youth priorities and needs can be met. To that end, let me congratulate the 40 members of the Pool of Experts being with us today – youth representatives and policy makers from the Western Balkan (WB) economies, who are the first ones ever to be involved in this co-creation process at the level of Western Balkans", said Maja Handjiska Trendafilova, Head of Programme Department, Regional Cooperation Council (RCC) at the Mid-Term Conference on Youth Unemployment organised in a hybrid mode by the RCC' Western Balkans Youth Lab (WBYL) Project today.
Adrienn Kiraly, Adviser for Human Capital Development at the European Commission's Directorate-General for Neighbourhood and Enlargement Negotiations (DG NEAR) reiterated the EU support to WBYL project, which is an instrumental for mobilizing youth in the region as well as for connecting formal and informal mechanisms for youth participation, adding that WBYL focuses on issues key to youth in WB – high unemployment, skills miss match or education systems that are not adjusted to labour market demands, digital opportunities and regional cooperation.
"European Youth Dialogue is a consultative and co-creative process, implemented by the European Commission that aims to increase cooperation with civil society and get first-hand input from young people. I am happy to see that RCC's Western Balkan Youth Lab project developed Youth Policy Lab Methodology exactly based on European Youth Dialogue – and more importantly – that is successfully being implemented in the WB6 region."
Ognjen Markovic, Team Leader of the RCC's Western Balkan Youth Lab, while moderating the event reminded of the success that the Western Balkans Youth Lab project in addressing the unfavorable statistic regarding the numbers of unemployed youth and their participation in policy creation processes.
"Thanks to the support from European Union, we are witnessing the successful Mid Term conference of the first Regional Youth Policy Lab. Only a year ago, the Youth Policy Lab was only an idea, developed essentially from the scratch but inspired by best EU practices. Since then, it has become a full-fledged process, recognized by youth and policy-makers alike, as a much needed, successful and innovative tool of policy co-creation. A dialogue leading to increased youth voices and concerns addressed in policies relevant to them. "
Amira Ramhorst, Team Leader, RCC's Employment and Social Affairs Platform 2 (ESAP 2) project that deals with issue of (un) employment in the WB, presented some generic employment figures from the ESAP 2 Observatory, as well as youth specific figures from the ESAP 2 Study on Youth Employment in the Western Balkans, and finally Youth & Jobs quiz positioning youth per their employment status within the region and compared with the EU.
Member of the Working Gropus (WG) from each of six WB economies, Ministers and representatives coming from the ministries in charge of youth issues as well as representatives of the Youth Councils as co-chairs of the respective WGs presented their Youth Lab activities, followed by the WGs planning session for next steps towards Final Conference to be held in May 2022, when tangible results are expected. Also, the discussions tackled ways to improve the upcoming 2nd Youth Policy Lab on Mental Health, planned for 9 December 2021.
Learn more about the Western Balkans Youth Lab Project.