News
Western Balkans' Social Scoreboard and Accompanying Reports Regarding European Pillar of Social Rights Presented by ESAP 2 Project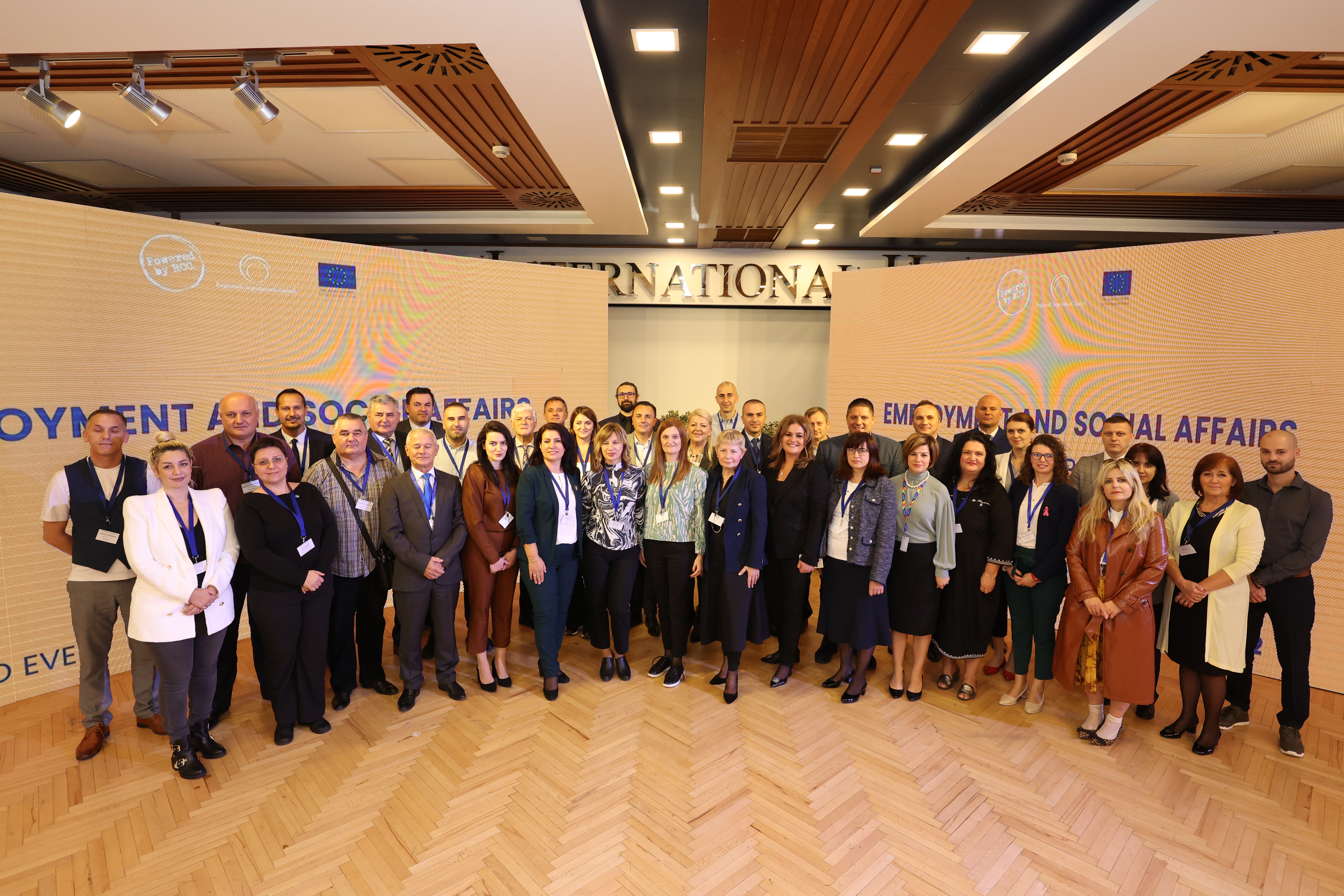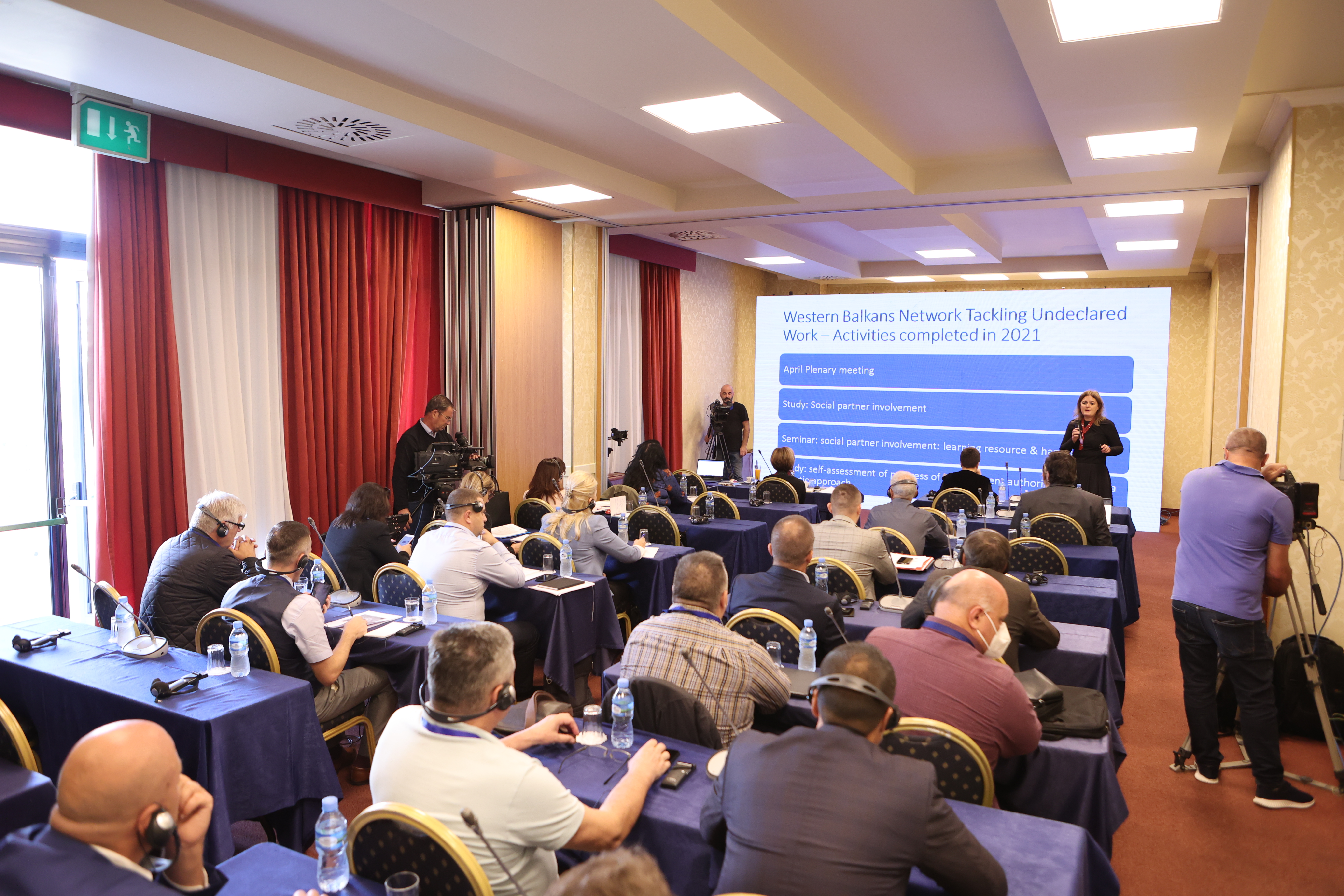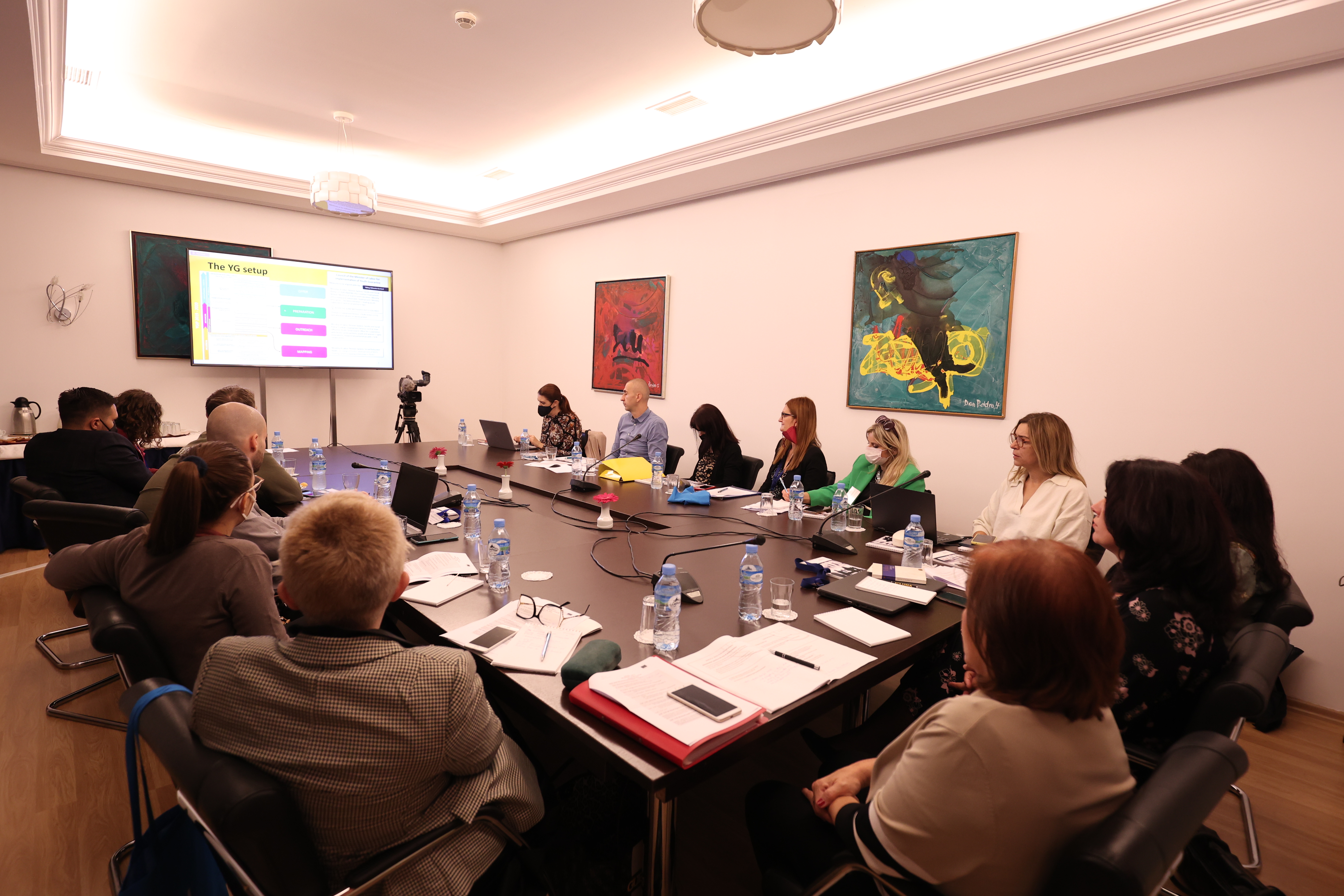 RCC's ESAP 2 project gathered its partners and beneficiaries at a 2-day hybrid event to discuss employment and social affairs
Sarajevo/Tirana – Western Balkans' Social Scoreboard, and individual and regional overview reports on performance of the Western Balkan economies regarding the European Pillar of Social Rights, prepared by Employment and Social Affairs Platform 2 (ESAP 2) project of the Regional Cooperation Council (RCC), was presented at the two-day hybrid event 'Employment and Social Affairs in the Western Balkans' that ended in Tirana today.
Tanja Miscevic, Deputy Secretary General of the RCC, opened the event stressing the importance of social rights' respect and implementation of measures towards fulfilment of the goals set by the European Pillar of Social Rights as crucial for improvement of quality of life and work of the citizens.
"The labour markets, one of the Pillar elements, in the Western Balkans could definitely benefit from some efforts to ensure more jobs and decent work. Here we have working age population of about eleven million people of whom about seven million are active and four million, about one third, are inactive on the labour market. Especially staggering are data about young people where the Western Balkans' average on unemployment rate in 2020 was some 35%, which is more than double the European Union (EU) rate of 16.8%", said Miscevic adding that data is important as the ESAP 2 Social Scoreboard shows, and that WB is in need for better data as a basis for evidence-based policies.
Lluis Prats, Head of Unit on International Issues at European Union's Directorate-General for Employment, Social Affairs and Inclusion (DG EMPLOY), addressed the 1st day of the event underlining that enhancement in performance in regard to European Pillar of Social Rights contributes to societal improvements across the board as this comprehensive pillar tackles many aspects of living.
"As challenges across the Western Balkans are similar, the regional cooperation approach is a very suitable way to address them. This is in fact how the EU works – we pull together the expertise and cooperate towards common solutions. Learning from peers from the region and the EU can be fruitful. In this process the European Pillar of Social Rights, which WB ministers committed to strengthen in 2018, is a referent framework for policy development because there is no good economic policy without integral elements of employment, education and social policies."
Bernd Wild, from EU DG EMPLOY, presented the European perspective in regard to the Pillar, stating some of the goals in this decade, such as: at least 78% of the population aged 20 to 64 should be in employment by 2030; at least 60% of all adults should be participating in training every year by 2030; a reduction of at least 15 million in the number of people at risk of poverty or social exclusion, listing just a few.
Amira Ramhorst, Team Leader of the RCC ESAP 2 project, together with Rahel Kahlert, European Centre for Social Welfare Policy and Research, presented the key findings in the 2021 edition of Western Balkan reviews on European Pillar of Social Rights.
"The Pillar of Social Rights is a policy document that Western Balkan economies assess themselves against in the European Union integration process. But, it is also much more. It affects all of us across all spheres of our lives", said Ramhorst underlining that as part of the EU integration process, the WB also made commitment to its citizens to align with the EU Pillar.
The 2nd day of the event was dedicated to work of the Western Balkans' Networks, one for tackling the undeclared work and the other for EU acquis Chapters 2 and 19. The WB Network Tackling Undeclared Work session participants discussed developing efficient risk assessment for tackling undeclared work; vulnerable social groups in undeclared work; and education and visibility. The regional Network on Chapters 2 and 19 exchanged experiences and listened presentations of the EU Member States in regard to Youth Guarantee and European Social Fund.
The event, organised by the RCC ESAP 2, gathered over 40 representatives of partner institutions and organisation from Western Balkan (WB) economies coming from the ministries in charge of employment and/or social affair and enforcement authorities, region's representatives involved in Chapters 2 and 19 alignment with the EU, European Union's Directorate-General for Employment, Social Affairs and Inclusion, International Labour Organisation (ILO), European Training Foundation (ETF), etc.