Events
Mutual Assistance Project (MAP) of ESAP 2 continues with 2nd session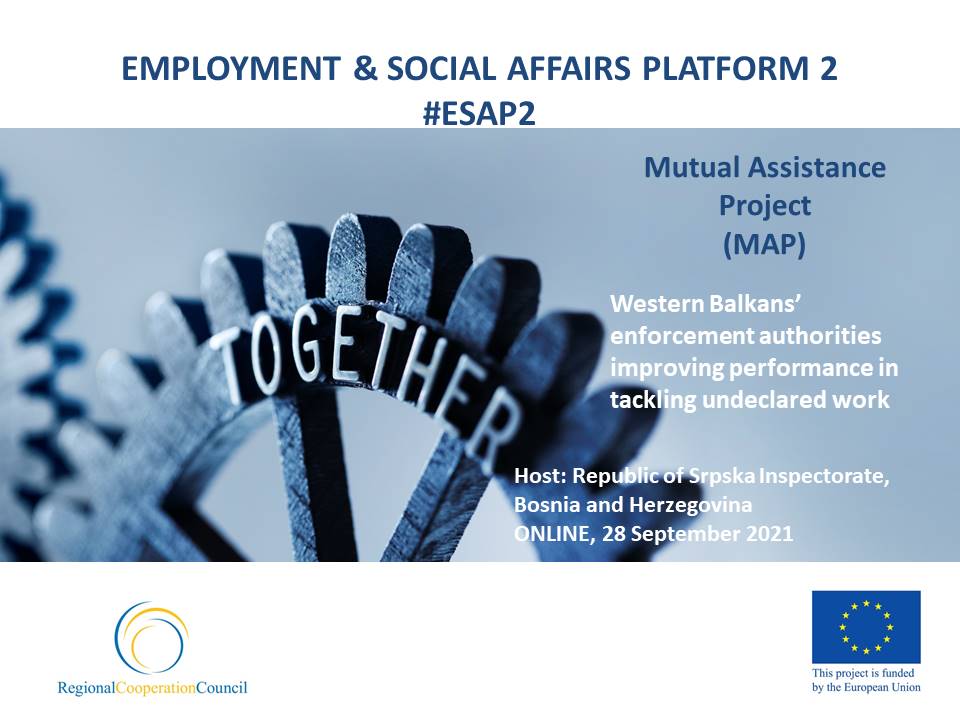 Regional Cooperation Council's (RCC) Employment and Social Affairs Platform (ESAP 2) project is organising 2021 series of Mutual Assistance Project(s) (MAP) for project's partners in the Western Balkans. These MAPs are designed around enhancing performance of the enforcement authorities in the region in tackling undeclared work.
The 2nd MAP session in this series is to be hosted by the Republic Administration for Inspection Activities, Republic of Srpska Inspectorate, Bosnia and Herzegovina, with technical expertise and support from the peer experts from European Union member states, European countries and the Western Balkans region, led by the ESAP 2 Lead Expert on undeclared work. It will take place online on Tuesday, 28 September 2021.
The MAPs are designed as the demand-driven interventions aimed at providing practical, hands-on, and tailored learning exchange, supporting the needs of a specific host enforcement authority. They help solve issues, provide advice and implementation support. MAPs offer the host enforcement authority the opportunity to exchange ideas with a group of peer experts (colleagues from equivalent enforcement authorities in other economies).