Events
European Day of Persons with Disabilities 2021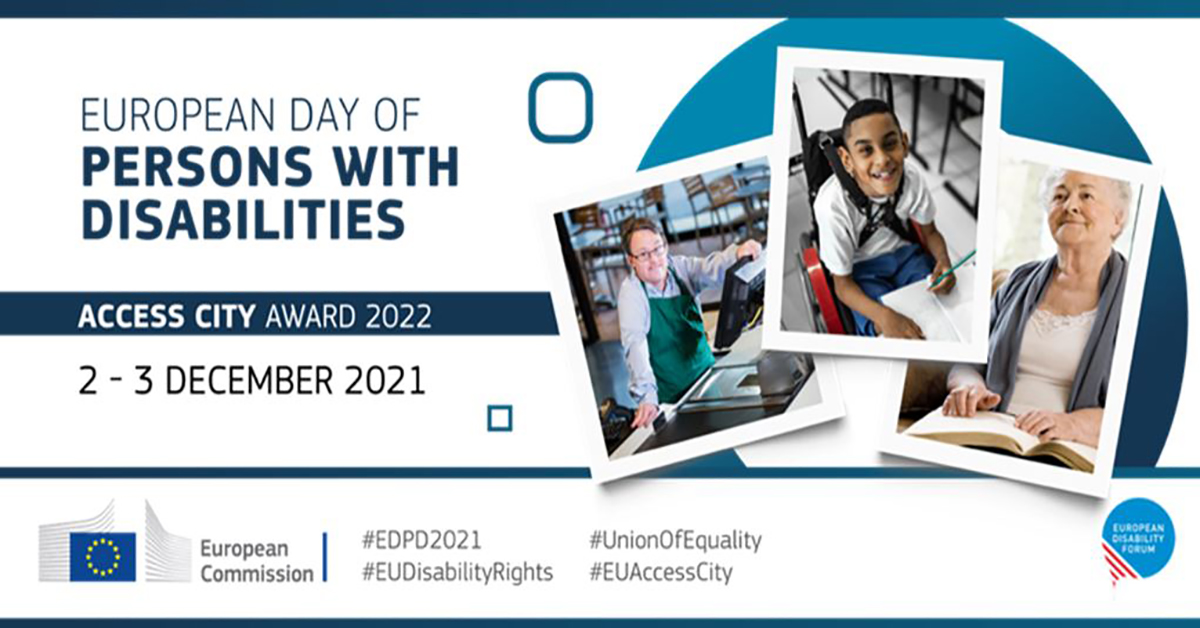 Mark your calendar for this year's conference on the occasion of the European Day of Persons with Disabilities on 2 and 3 December. The online conference is hosted by the European Commission in partnership with the European Disability Forum.
Across Europe, persons with disabilities still face considerable barriers in their daily life:
4 times more persons with disabilities report unmet healthcare needs than those without disabilities
Only 64% of persons with disabilities have an internet connection at home, compared to 88% of persons without disabilities
Over 1 in 5 young people with disabilities leave school early, compared to 1 in 10 of those without disabilities
This year's conference will bring together politicians, high-level experts and disability advocates to discuss current challenges, specifically in access to healthcare and in digital transformation. We will also hear about solutions and initiatives to remove barriers and create equal opportunities.
The 2021 conference will include a focus on the experiences and needs of children with disabilities. We will outline the EU-level initiatives in place to realise their rights, and reduce poverty and social exclusion, of all children in the EU.
Participation in the conference is on invitation, but the event will be livestreamed in English on this page. Please note that due to technical contraints the streaming is not fully accessible and an accessible version will be made available after the event.
More info on the Conference HERE