Labour Disputes
In times of economic crisis and overhaul economic and social reforms, labour disputes are a common feature of workplace relations. Prevention and settlement of such disputes in a peaceful, fair and cost-effective manner, likely to avoid social unrest, are critical for the economic growth and social progress of the country
---
The activities provided by ESAP aim to enhance the mechanisms for the amicable settlement of labour disputes and facilitate an interactive sharing of experience and good practices of alternative labour disputes resolution, which will support the participating countries shape disputes prevention policies and workplace strategies.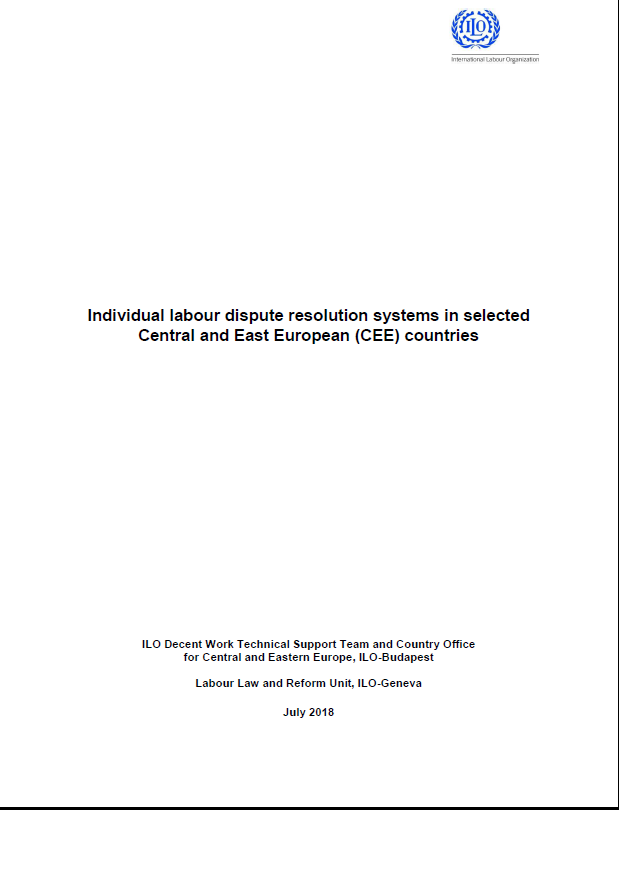 This report provides a comparative summary overview of individual labour dispute settlement systems in selected Central and East European (CEE) countries (Albania; Republika Srpska in Bosnia and Herzegovina; Bulgaria; Croatia; former Yugoslav Republic of Macedonia; Hungary; Republic of Moldova; Montenegro; Romania; Serbia; Ukraine). The International Labour Office (ILO) commissioned studies on these countries as part of its programme of global research on individual labour dispute resolution systems. The ILO has been carrying out this research programme, in the context of its promotion of social dialogue, under the guidance of the International Labour Conference1 and the ILO Governing Body.
Download: EN
---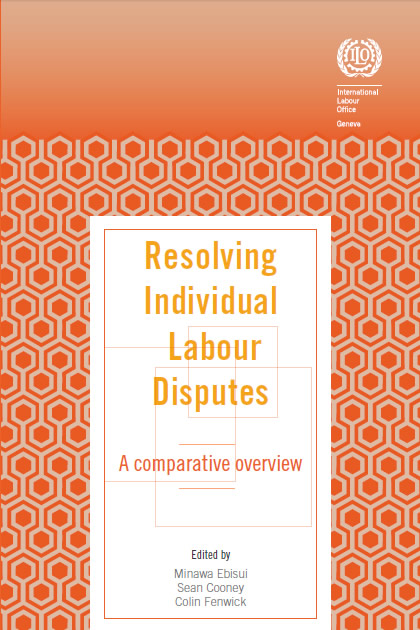 The number of individual disputes arising from day-to-day workers' grievances or complaints continues to grow in many parts of the world. The chapters in this book cover individual labour dispute settlement systems in Australia, Canada, France, Germany, Japan, Spain, Sweden, the United Kingdom and the United States. Each chapter examines and assesses the institutions and mechanisms for settlement of individual labour disputes, including the procedures and powers available, the interaction of these institutions and mechanisms with other labour market institutions (e.g. collective bargaining and labour inspection) and the broader system for resolution of legal disputes (e.g. courts of general jurisdiction, specialist commissions and tribunals).
Download: EN
---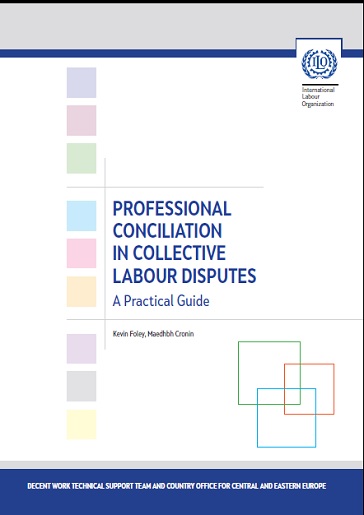 This Guide is developed as a sub-regional tool to support dispute prevention and resolution in Central and Eastern European countries and is intended for use as a training tool in the ITC Certification Course on Conciliation/Mediation. The Guide also contains case studies from a number of European dispute resolution agencies so as to illustrate how conciliation/mediation actually works to assist collective bargaining and settle collective labour disputes.
Download: EN
---
ESAP immediate objectives
Establishment of Western Balkan Network of Agencies for Peaceful Settlement of Labour Disputes.
Case Database enabling systematic knowledge-, practice- and case information sharing with their peers, and disseminate innovative solutions in place.
Currently there are no upcoming events announced.