Publications
COVID-19 AND UNDECLARED WORK in the Western Balkans: IMPACTS, CHALLENGES AND POLICY RESPONSES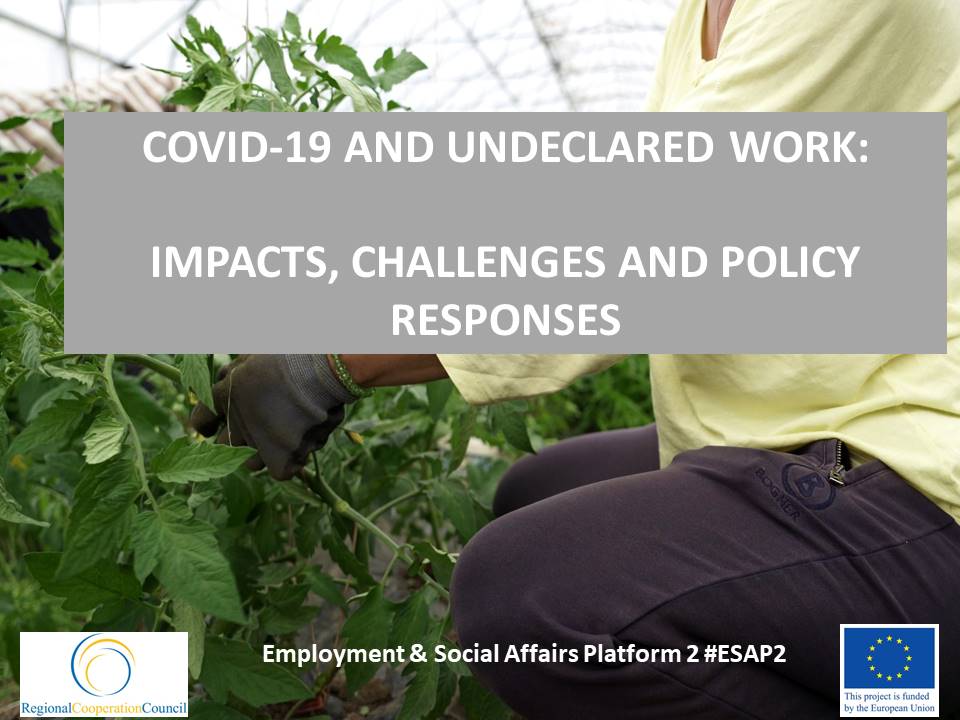 Report on the Western Balkan Network tackling undeclared work: COVID-19 AND UNDECLARED WORK: IMPACTS, CHALLENGES AND POLICY RESPONSES

Author: Colin C Williams

In early January 2020, a new strain of coronavirus (SARS-CoV-2) producing a respiratory disease (COVID-19) began spreading across the globe. On the 30th January 2020, the World Health Organisation declared a global health emergency and on 11th March a pandemic was confirmed. The impact on businesses and workers, as well as economies, has been profound. By April 2020, the closure of businesses to restrict movement and the spread of the virus had affected 81% of the global workforce (ILO, 2020a). This led to the cessation of not only declared work but also undeclared work.
Download: EN