Publications
EUROPEAN COMMISSION: Employment and Social Developments in Europe 2023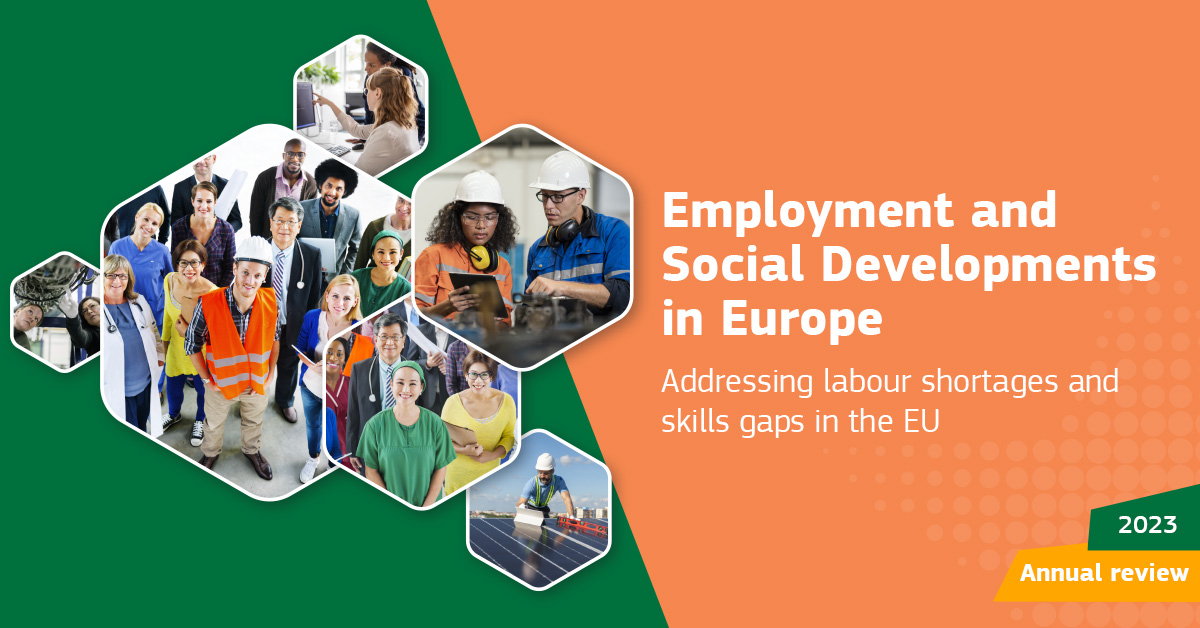 The European Commission - Directorate-General for Employment, Social Affairs and Inclusion has published its Employment and Social Developments in Europe (ESDE) report 2023.

The report reveals that despite the impact of Russia's invasion of Ukraine resulting in an economic slowdown in the second half of 2022, EU labour markets have demonstrated remarkable resilience in 2022. The EU economy grew by 3.5% in real terms in 2022. Employment rates were at a record high at 74.6% with 213.7 million people employed in 2022, and unemployment rates at a historic low at 6.2%.

However, challenges remain with a low labour market representation of certain groups, such as women or persons with a disability. Youth unemployment fell from 16.7% in 2021 to 14.5% in 2022, but remains a major challenge. In addition, companies face labour shortages and there is the need for both employers and workers to adapt to evolving skill needs, in the context of the green and digital transitions.

The share of people at risk of poverty or social exclusion remained stable at 21.6% in 2022 with social transfers reducing poverty by more than one third on average in the EU. However, real household income declined, as high inflation continued to erode purchasing power. This resulted in a rise in severe material and social deprivation (from 6.3% to 6.7%).

More information is available HERE.
Download: EN