News & Stories
W. Balkans' GDP to drop 4.8% in 2020 - World Bank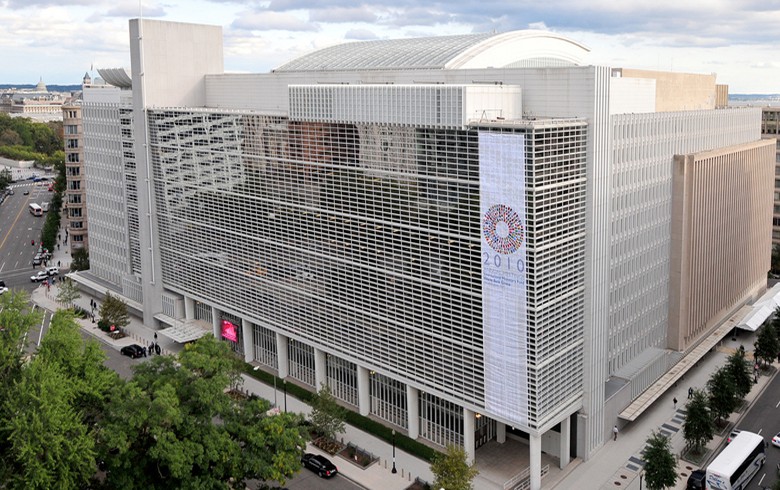 BELGRADE (Serbia), October 22 (SeeNews) – The World Bank expects the gross domestic product (GDP) of the Western Balkans to decrease by 4.8% in 2020, as the new wave of the Covid-19 pandemic is delaying economic recovery, it said on Thursday.
"The Covid-19 pandemic has plunged the Western Balkans region into a deep recession, with drops in both domestic and foreign demand, coupled with disruptions in supply chains, forcing all six countries in the region into negative growth territory for 2020," the World Bank said in a press release, following the presentation of its latest semiannual Western Balkans economic report, Fall 2020.
The pandemic is further challenging labour markets in the region and threatening to undermine the progress that countries have made on improving the population's welfare, while travel restrictions and social distancing measures have also depressed growth in those countries more reliant on tourism, the World Bank noted.
"Like in much of the rest of the world, the Covid-19 pandemic is continuing to hit people hard in the Western Balkans, threatening the health and economic well-being of people in all six countries," Linda Van Gelder, World Bank Country Director for the Western Balkans, said.
The introduction of large job-retention schemes, including employee subsidies, helped arrest some of the worst impacts of the pandemic on employment, while social assistance programs, such as cash transfers, helped protect the most vulnerable populations in the region in the face of lockdowns and other restrictions, the World Bank said.
"As bad as this situation is, it would have been much worse had governments not taken swift measures from the outset of the crisis. The first priority remains getting the health crisis under control and limiting the economic damage. Policymakers in the region will then need to focus on strengthening their economic fundamentals for a resilient recovery," Van Gelder noted.
The report acknowledges that the speed of recovery, in the short term, will depend on how the pandemic evolves, the availability of a vaccine that allows for the normalisation of economic activity, and a sustained recovery for the region's main trading partner – the European Union.
(News source: seenews.com)
Real GPD growth projections for the Western Balkans follow (percentage change):
| | | | |
| --- | --- | --- | --- |
| | 2020 | 2021 | 2022 |
| Albania | -8.4 | 5.0 | 3.9 |
| Bosnia and Herzegovina | -3.2 | 3.0 | 3.5 |
| Kosovo | -8.8 | 3.7 | 4.9 |
| North Macedonia | -4.1 | 3.6 | 3.5 |
| Montenegro | -12.4 | 6.9 | 4.2 |
| Serbia | -3.0 | 2.9 | 3.3 |
| Western Balkans | -4.8 | 3.5 | 3.6 |