Publications & Research
European Commission: EU Candidate Countries' & Potential Candidates' Economic Quarterly (CCEQ) – Western Balkans and Türkiye. 4th Quarter 2022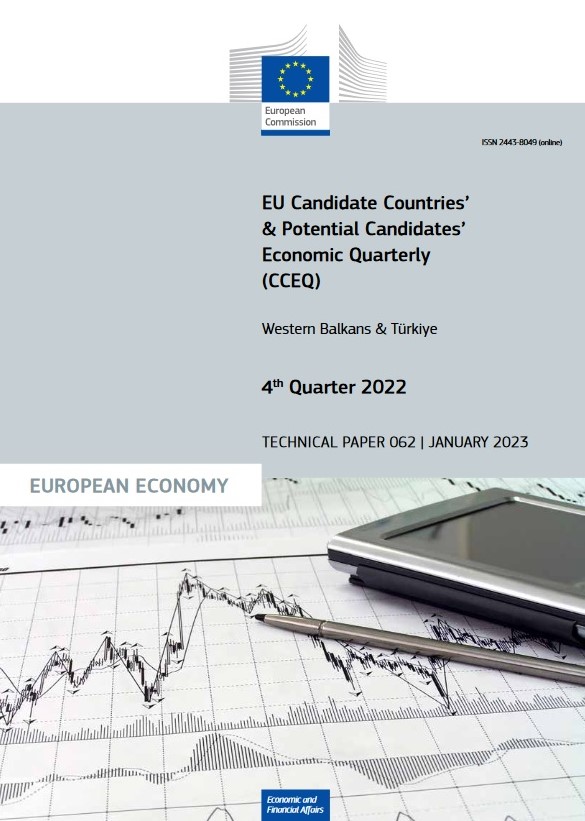 The economic rebound in the Western Balkans moderated further in the third quarter of 2022, with the region's GDP growing by 2.1% y-o-y, compared to 4.3% in the previous three months. The deceleration was largely driven by a slowdown in Serbia and Bosnia & Herzegovina.

Job growth turned marginally negative on a year-on-year basis in the Western Balkans in the third quarter of 2022. Despite this, unemployment rates fell or remained unchanged while labour force participation decreased in some countries. Still, unemployment rates in the region remained high,
ranging from 8.9% in Serbia to around 21% in Kosovo (the latter reflects the latest available data for 2021 as a whole).
Download: EN