Publications & Research
2021 Review: Employment and Social Developments in Europe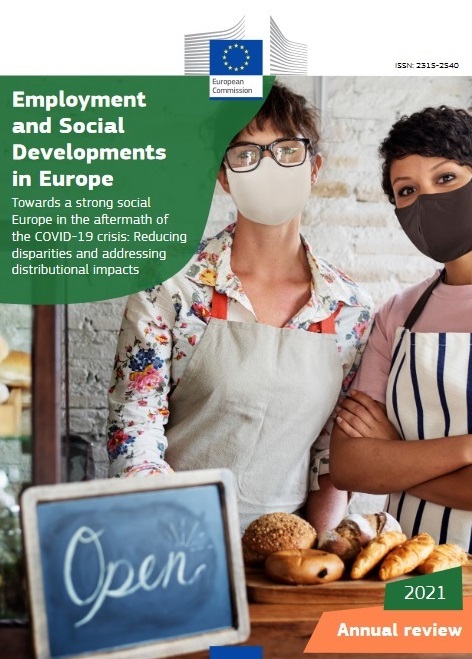 The European Commission's services have published the 2021 edition of the Employment and Social Developments in Europe (ESDE) review.
The annual Employment and Social Developments in Europe review prepared by the Directorate-General of Employment, Social Affairs and Inclusion provides up-to-date economic analysis of employment and social trends in Europe and discusses related policy options. It is the European Commission's analytical flagship report in the area of employment and social affairs, mandated by Articles 151, 159 and 161 of the Treaty on the Functioning of the European Union (TFEU).
2021 edition of the ESDE review shows that the social impact of the COVID-19 crisis has been diverse.
Download: EN