Publications & Research
ETF: CHANGING SKILLS FOR A CHANGING WORLD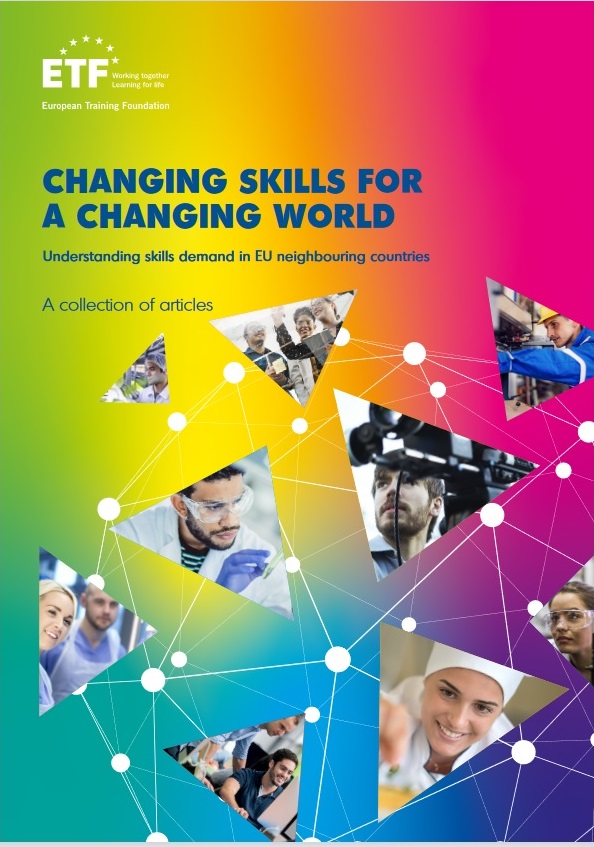 European Training Foundations (ETF): CHANGING SKILLS FOR A CHANGING WORLD
A collection of articles - Understanding skills demand in EU neighbouring countries
Against the background of significant global transformations, this publication aims to advance the debate on understanding skills demand in transition and developing countries.

While many studies on the effects of technological and societal changes on skills demand are undertaken in advanced (high-income) economies, there is little information or evidence that relates to developing and transition countries. This was one of the key findings of the ETF conference 'Skills for the Future: Managing Transition', held in November 2018. Since then, the ETF has launched a series of actions through its Skills Lab to enrich the intelligence on changing skills demands in its partner countries, generating new evidence and analysing and disseminating the existing data. This publication is part of that effort. Its particular focus is on high or low middle-income countries neighbouring the European Union (EU). The papers gathered here comprise 13 independent articles written by researchers and experts from various countries in response to a call for expression of interest that the ETF launched in 2019. The collection is by no means exhaustive of the research taking place in the ETF partner countries.
Download: EN